The coronavirus outbreak has shaken the entire world, by affecting millions of people in more than 210 countries, with its multifaceted impact on the human being.
Creating a monumental challenge on the public health system, the pandemic has brought turmoil on the global market, trade, livelihood, different institutions, economies and the like and integrating all, affecting human life.
With the rising challenge of COVID-19, countries are adopting different socio-economic and health measures to fight with the virus.
To contain the spread of coronavirus in India, Prime Minister Narendra Modi announced at nationwide lockdown on March 24 last urging the citizens for maintaining physical and social distancing and currently the nation is under the third phase of lockdown.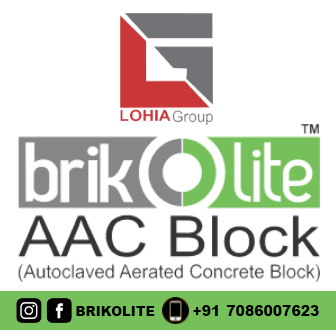 The pandemic and the lockdown has changed the plight of many people from different walks of life including migrant labourers, elderly people, patients with chronic illness, health professionals, etc.
In the era of lockdown, poor labourers and daily wage earners are struggling for their bread-and-butter in the absence of regular work.
Along with the physical distress, the current state has brought enormous psychological pressure to them which are often overlooked.
The widespread of the virus and lockdown has escalated nervousness and anxiety for many groups including elderly people and those with pre-existing conditions like depression, stress, and OCD (obsessive-compulsive disorder).
Talking about the elderly population, a recently published article (https://www.thehindu.com/society/isolation-and-mental-health-the-psychological-impact-of-lockdown/article31237956.ece) states that these people are always advised for maintaining social interaction for their emotional wellbeing, but now they are prescribed the opposite considering the current situation.
Besides, people with different co-morbidities who are more susceptible to COVID-19 infection experience additional psychological pressure and anxiety.
One such group with very high psycho-somatic effects are people with cancer.
Studies (https://www.ons.org/sites/default/files/publication_pdfs/Sample%20Chapter%200554%20PsyNsgCare2nd.pdf) report that psycho-social issues intensely affect patients at all stages of cancer which demands the need for different kind of supports and services.
There is consistent evidence (https://onlinelibrary.wiley.com/doi/abs/10.1002/pon.4060) that social support and network has positive effects on the patient's bio-psychosocial health.
But the social support and emotional wellbeing of the patients are highly compromised because of the lockdown and social distancing measures.
Further, the current COVID-19 crisis has added a new level of psycho-social vulnerability among these patients and their family members bearing the difficulties in accessing regular treatments (viz radiotherapy, chemotherapy) and managing other resources to avail those treatments.
Besides, different issues caused by the COVID-19 outbreak have affected the mental health of others with severe chronic illnesses (viz HIV/ AIDS, chronic kidney disease, organ failure patients, etc) requiring regular medicines and medical care.
Therefore, the physical susceptibility to COVID-19 infection is resulting in the acute psychological vulnerability of these people.
A review of the psychological impact of quarantine during the COVID-19 outbreak (https://www.thelancet.com/journals/lancet/article/PIIS0140-6736(20)30460-8/fulltext) reported negative psychological effects varying from individuals' post-traumatic stress symptoms to confusion, anger, insomnia and many more.
Besides, isolation, separation and the curtailed movement of people compounded with other factors such as fear of infection, frustration, stigma, inadequate supply of essential stuff and information can deteriorate mental health to a further degree.
Further, discussing the quarantined people, a NIMHANS based mental health professionals expressed that people in quarantine grapple first with stigma, followed by anxiety of being infected, then stress and loneliness (https://www.thehindu.com/society/isolation-and-mental-health-the-psychological-impact-of-lockdown/article31237956.ece).
The government and health professionals are emphasising for staying in-door.
Many people are spending time engaging in social media platforms and watching TV, which is constantly bombarding lethal news.
Escaping from the bad news could be difficult for them which can amplify feelings of stress and anxiety.
Further, the precise psychological damage incurred by coronavirus will appear when the pandemic ends and researchers do undertake studies in these domains.
Considering the psychological impact of COVID-19, at first, it is essential to comprehend and act by differentiating between physical and social distancing.
Social distancing should not be a way of social or emotional disengagement among people.
Rather, there is a need to foster a sense of attachment and mutual support, through phone calls or messaging or through acts of altruism by helping the needy.
Also, for supporting ones' own mental health, different strategies might be useful like the practice of self-care (viz healthy eating, sleep, keeping daily routine), regular exercise, connecting (online/ on-call) with friends, distracting self and adopting different coping mechanisms, penning down thoughts and feelings, and seeking professional support, if necessary.
Besides, the limited availability of professional psycho-oncological care in India has brought severe effects for cancer patients in the current situation along with other chronically ill patients.
Further, in view of the wide-ranging psychological issues during the pandemic, institutions like NIMHANS, TISS, and others have set up a helpline to reach out to the distressed people to extend psycho-social support and a safe space for addressing their emotional agony.
The government also needs to develop certain public health mechanisms to address the mental health issues of the people in distress.
Finally, a more humane interaction among family members, friends, and people in distress including the elderly, people with chronic illness can be the need of the hour to heal the psycho-social impacts of COVID-19.
Firdous Barbhuiya is a Senior Research Fellow at the Tata Institute of Social Sciences, Mumbai and can be reached at [email protected]