Come Valentine's Day and foodies of Guwahati are up for a royal treat.
Royal Regency situated at Bamunimadan , one of the one of the top banquet halls in Guwahati will host an authentic Awadhi cuisine food fair on February 14 next, according to a report by The Telegraph.
The event is an initiative by Manzilat Fatima, the great-great-granddaughter of Nawab Wajid Ali Shah, the last Nawab of the Awadh province (formerly known as Oudh sultanate).
Manzilat Fatima is revered as the custodian of the royal family's cuisine.
Fatima earlier held similar events in Calcutta, New Delhi, Mumbai and Lucknow amid much enthusiasm and the date with Guwahati is also expected to witness a grand reception.
The report quoted Fatima saying, "Our ancestors had made great sacrifices for the country. They refused to side with the British, unlike other royal families in Rajasthan. My great-great-grandfather lived and died in exile in Metiabruz, where he tried to create a mini Lucknow."
Wajid Ali Shah was the 10th and the last Nawab of Awadh (formerly known as Oudh) from 1847 to 1856.
His sultanate was annexed by the British under a treaty and the Nawab was exiled to Garden Reach in Metiabruz, which was a suburb of Calcutta, where he passed final days on a meagre pension.
Sharing her first initiative, the report quoted Fatima as saying, "We were living like ordinary citizens and ate the food that everybody eats."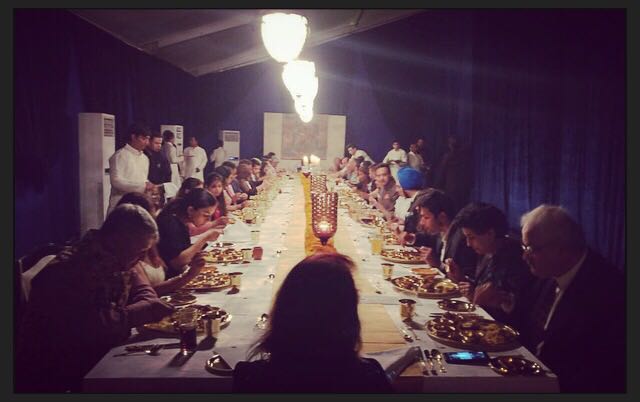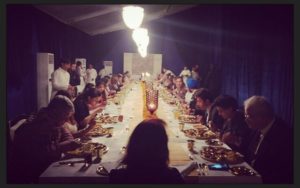 She reminisces that only after Facebook took the social media platform by storm that she started sharing some of the recipes and 'their pictures that we cook in our home'.
"My friends found the food to be exotic and asked me about my background. A friend encouraged me do a pop-up in Calcutta. The people were fascinated and I was encouraged to do more such endeavours. I regarded it as my mission to showcase our cuisine and preserve it for future generations. I am thinking of writing a recipe book. Awadhi food is mild, unlike Mughlai which is greasy," the report stated quoting Fatima.
Nawab Wajid Ali Shah is considered as the one who introduced biryani to Kolkata. Apart from being a gourmet, the Nawab was also a poet, playwright, dancer and a great patron of arts.