The Krishak Sramik Unnayan Sangram Samiti (KSUSS) on Monday called on the Commissioner of Police, Guwahati demanding a proper investigation into a case of seized tractor that was sold to a 'fake' Self-Help Group (SHG) of Lakhimpur district last year.
The farmers' organisation also alleged the Dispur Police has not investigated the case properly.
KSUSS general secretary Indrajit Sarma alleged that the tractor, which was seized from one Abdul Jalil's residence at Topapothar by Jorsimalu Police and handed over to Dispur Police, has been missing from the Dispur Police Station since late last year.
It may be mentioned that the first case (No 1313/17), registered under sections 420, 408 and 341 of the Indian Penal Code (IPC), was lodged on May 25, 2017 against Abdul Jalil and Kanaklata Self-Help Group.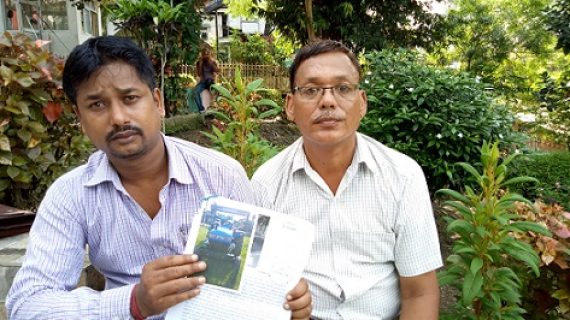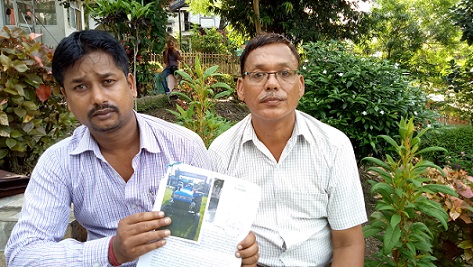 Talking to Northeast now, Sarma said, "We asked the then Officer-in-Charge of Dispur Police Station, Himangshu Das and the then investigation officer Pranjal Chetia to launch a proper investigation into the case. But, we did not notice any action. Later, Chetia was transferred to somewhere and the OC has also been changed."
Sarma alleged that the tractor was sold to a fake SHG, Kanaklata Self-Help Group of Lakhimpur district.
"If the tractor was sold to Kanaklata Self-Help Group, then how the Jorsimalu Police seized it from Chaygaon. We have the invoice copy of the tractor received from the seller Sonalika Prince Agro Machinery and the engine number that matched with the tractor," said Sarma.
Lashing out at the BJP-led coalition Government in the State, KSUSS general secretary Sarma on Monday alleged that a big scam has taken place in distribution of Government subsidised tractors in the State.
However, the then investigation officer Pranjal Chetia could not be contacted after repeated attempts.