In a landmark judgment, the Gauhati High Court has directed the Government of India (Ministry of Defence) and the Indian Army to carry out a review of modalities for operations in civilian areas including cross verification of intelligence input and also to consider framing necessary guidelines so that collateral damages are minimized if not eliminated.
The High Court also directed the Ministry of Defence, Government of India to pay Rs 1 lakh as compensation to Surajit Gogoi alias Puna Gogoi within six weeks from the date of ruling, which was February 1, 2018.
Puna Gogoi, the petitioner and resident of Rowriah here had through a writ petition (WP (C) 2053/2012) in the Gauhati High Court sought compensation for forceful entry into his house by the Indian Army personnel from another State and carrying off cash, valuables, cell phones, laptop, hard disk, a license of Surajit Gogoi, his passport and a licensed pistol among other things on the night of December 20, 2011 at about 1 AM.
The respondents in the case were the Union of India and others, represented by the Secretary, Defence, New Delhi,  the Major General, GOC, 3 Corps, 99 APO,  Rangapahar Military Station, Dimapur,  Nagaland,  Colonel G Srikumar, 3 Corps,  Central Intelligence Surveillance Unit (CISU), Dimapur and the Superintendent of Police, Jorhat.
In a press meet here on Monday, Puna Gogoi and advocate Sudipta Goswami said that the court had further directed that Gogoi should approach the civil court of a competent jurisdiction within a period of four months after which the law will take its own course.
Gogoi's claim that Rs 6.50 lakh, the then value of gold jewellery and Rs 1.5 lakh in cash, which had allegedly been taken away by the Army team after breaking open an almirah could not be verified by the court.
The .32 pistol without live bullets was returned to him along with a few other items.
Advocate Goswami said that the Army when it was taken to task for violating the laws especially of ASFPA usually gave the excuse that they were on the lookout of this or that militant outfit.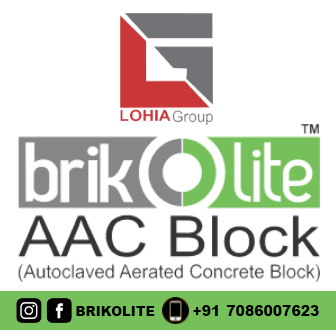 The court in this case also wanted to know that if they were on the lookout for an ULFA cadre as stated then why had the Intelligence wing come all the way from Dimapur in Nagaland instead of reporting this to the Army Infantry and Assam Police as the intelligence wing was permitted to carry less arms than the other two.
The incident which shook Jorhat and was initially reported as a dacoity committed by camouflaged men posing as Army with a case (No: 922/ 2011 under section 395/397 IPC registered in the Jorhat Police Station.
That the Intelligence wing of the Army that had carried out the operations under Captain Rubina Kaur Keer with 14 other Army men under her, came to light a few days later when one of the stolen cell phones was shown to be active in Himachal Pradesh and traced to Havildar Sandeep Thapa of the CISU Corps stationed at Dimapur.
The Army undertook a court martial in which only Thapa was dismissed and four others including Rubina Kaur Keer received punishment but this has not been revealed by the Army. The other nine were let off.
Puna Gogoi said that it was lucky that he was absent from home that night otherwise he might have become another encounter case. As it was his two sons, aged 18 and 21 years, had been beaten and locked up in one room and his daughter, aged 12 years and her wife had been locked up in another room.
Gogoi said that he would file a case for compensation to the tune of Rs 50 lakh in his petition to the civil court in Jorhat in June.
Gogoi further said that he was not happy with only one person being dismissed by the Army and his wife Runu Gogoi had filed a writ petition criminal 143/2014 in the Supreme Court for a CBI enquiry to find out details of the Army Intelligence operation and who had given such inputs against him.
Goswami said that as per the provision of AFSPA, the Army had to be accompanied by police personnel and personnel of the civil administration while carrying out an operation.