Noted entrepreneur and philanthropist of Meghalaya and founder of Honsen Lyngdoh Earth Moving & Hauling Services, Honsen Lyngdoh is no more. He was 84 and died of old-age related ailments.
A dynamic and energetic man with a vision, Lyndoh had constructed several roads in remote areas of his home state, Meghalya at his own cost. Villagers would lovingly call those roads as Honsen road.
Honsen Lyndoh's a red 1904 Ford T was proudly featured in Richard Attenborough's iconic movie 'Gandhi' starring celebrated actor Ben Kinsley in the lead.
During the filming of the movie, Lyndoh did not part even for a single day from his prized possession and stayed in New Delhi for more than a month during the shooting period.
Honsen had bought the car from a British national in 1960 for just Rs 250.
It was his utmost care that commanded stares from denizens when the century-old beauty took to the roads of Shillong in a vintage car rally few years back with the proud owner Honsen Lyndoh at the wheels.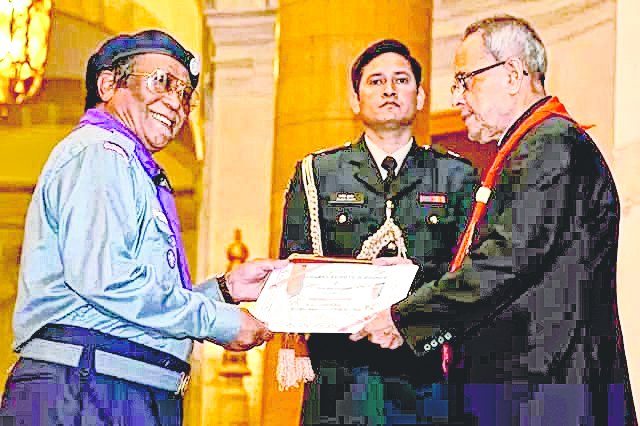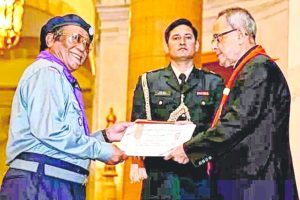 In 2015, Lyndoh was honoured with the Silver Elephant Award in recognition of his contribution to the Scouts and Guides movement. In that year, Lyndoh had received the award from the then President of India, Pranab Mukherjee along with 15 other recipients from from Australia, Korea, Malaysia, Singapore, Taiwan and Bangladesh, at a function held at Rashtrapati Bhavan.
Lyngdoh, who is affectionately addressed as 'father' in the Scouts and Guides circles of Meghalaya, began his scouting career as Headquarters Commissioner in 1982 and continued to support the activities of the State association till his last breath.
In the same year, Honsen Lyndoh was also conferred with the Life Time Achievement Awards by 5th North-East Consumer Awards for social entrepreneurship.
The North-East Consumer Awards is the biggest consumer programme in eastern India and every year selects the most preferred brands and individuals in different categories. Over the years it has emerged as one of the most coveted business events in North-east and has been recognized by both civic and business fraternity.
Honsen Lyngdoh's association with Richard Attenborough was so close that the late British director had expressed his desire to Lyndoh about his plans to make a documentary on Meghalaya's matrilineal system.
Attenborough wanted to make a documentary film on our rich culture . He was very keen to visit our hills to get first-hand knowledge about the Khasi culture, Lyngdoh had said in 2014 after the noted film maker passed away in that year.