Sikkim Chief Minister Pawan Chamling has urged all panchayats to be responsible to fulfill the hopes and aspirations of the people at the grassroots level.
He further called upon them to implement policies and programmes of the government with sincerely and dedication.
The Chief Minister was addressing the state-level 'Sammelan for Rural and Urban Local Bodies' as the chief guest at Manan Kendra in Gangtok on Monday.
This is the annual state-level event of the State Government.
In his address, the Chief Minister further stated that panchayats were the main facilitators of State Government's policies and programme so they need to work actively to keep the people's faith in democracy and panchayati raj system.
He elaborated on about various initiatives of his government for the welfare of panchayats in the State.
He informed that Sikkim was the only state which provides discretionary fund to panchayats.
He also directed panchayats, BDOs and MLAs to ensure the early completion of all Chief Minister Rural Housing Mission houses in their respective areas.
The Chief Minister also directed all to allot unutilized government lands to landless local people.
On the same line, he added that if government land was not sufficient then to buy private lands at the government rate for this purpose and further directed panchayats and MLAs to ensure that houses were constructed for these people.
Chamling mentioned that Rs 1000 crores have been sanctioned for various works as part of his recently concluded 32 days State tour.
He added that tender of works up to Rs 2 crore will be held at panchayat level.
However, he stressed that priority should be given to the unemployed youths of the particular areas of the work to make them self-employed and self-reliant.
He announced that any household without an earning member having educated unemployed will be given employment as MR or adhoc in any of the departments.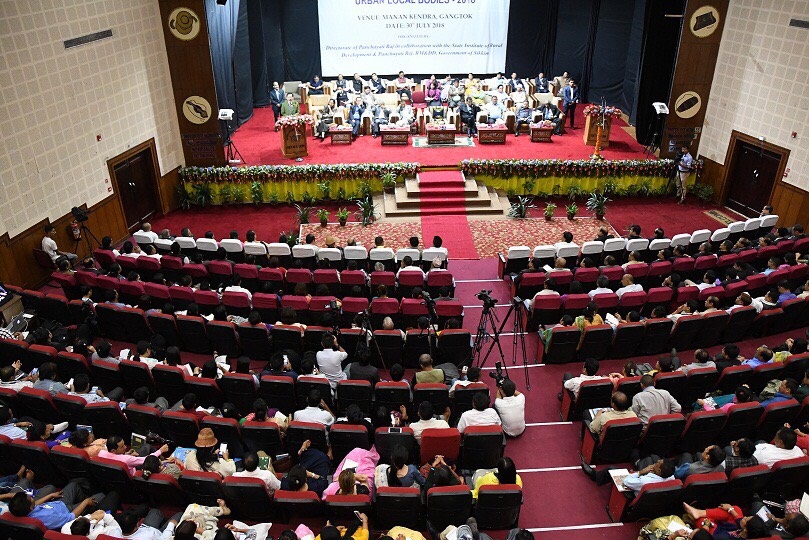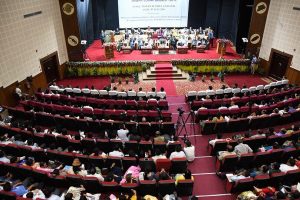 Chamling also suggested that panchayats should initiate a system of constructive debate and dialogue with the people to bring about solution to every problem and every public representative should work with a problem-solving attitude.
RMDD Minister, SB Subedi appreciated the good works done by the panchayats to fulfill the aspirations of the people.
He stressed upon the need to complete the construction of CMRHM houses on priority basis.
Likewise, RMDD Secretary, D R Nepal gave a brief report on the latest developments in panchayati raj and urban local bodies in the State.