In the first commercial flight of the Alliance Air in the Kolkata-Guwahati-Pasighat route, Arunachal Pradesh Chief Minister Pema Khandu, who was also one of the passengers in the flight, landed Pasighat safely along with other passengers in Pasighat on Monday.
Arunachal CM Khandu boarded the flight at the Lokpriya Gopinath Bordoloi International (LGBI) Airport in Borjhar, on the outskirts of Guwahati city.
Also read: Decks cleared: Alliance Air flights to Arunachal's Pasighat from tomorrow
Informing about the safe landing Khandu, on his Twitter handle on Monday stated, "Landed safely at Pasighat airport few minutes ago flying from Guwahati on Alliance Air."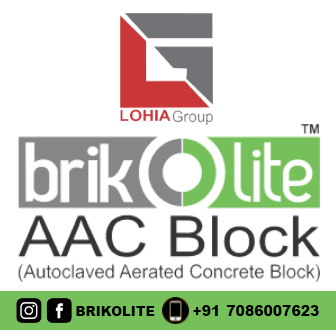 Stating that it was historic moment, the CM tweeted, "Proud to be part of this historic moment. I am extremely thankful to PM Narendra Modi ji and MoCA, GoI for connecting Arunachal with airways."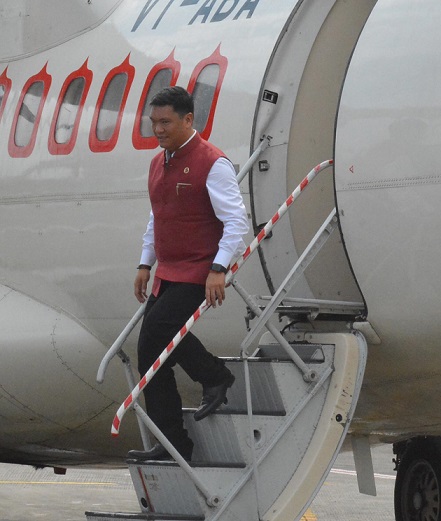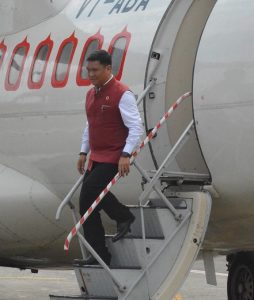 Earlier in the morning on Monday, Chief Minister Khandu inaugurated the first commercial fixed wing flight service to Arunachal Pradesh at the LGBI Airport.
"Inaugurated the first commercial fixed wing flight service to Arunachal at (Lokpriya) Gopinath Bordoloi International Airport this morning by lighting of lamp. Also gave away the boarding passes of Alliance Air to passengers of maiden flight," Khandu tweeted.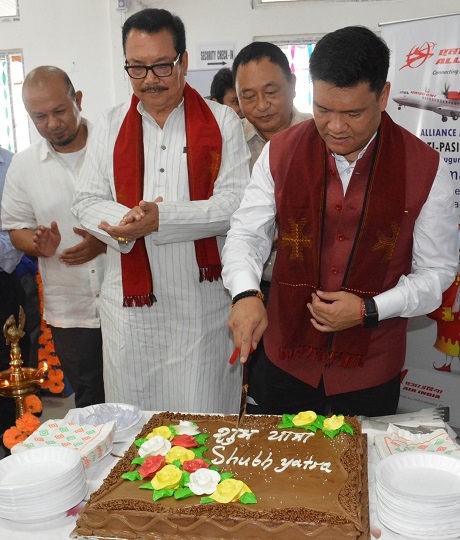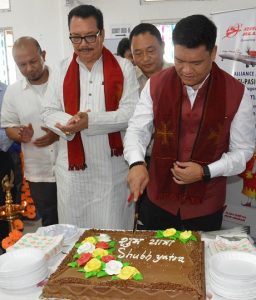 In the morning, uploading his Alliance Air's boarding ticket on his Twitter handle, the Chief Minister in the morning on Monday stated, "Got my Air India in Alliance Air boarding pass for my flight journey from Guwahati to Pasighat. Will be onboard in few hours. I am totally excited to be part of history – to travel in the first commercial fixed wing flight service to Arunachal. Pasighat I am coming!"
As per reports, the Alliance Air (AA), which is a wholly owned subsidiary of Air India, will initially operate services thrice weekly on Tuesday, Thursday and Saturday. The planes will fly from Kolkata-Guwahati-Pasighat and return back to Kolkata after around 25 minutes on the same route.
Landed safely at Pasighat airport few minutes ago flying from Guwahati on Alliance Air. Proud to be part of this historic moment. I am extremely thankful to PM @narendramodi ji and @MoCA_GoI for connecting Arunachal with airways. @PMOIndia @BJP4India pic.twitter.com/jRUZWABjmX

— Pema Khandu (@PemaKhanduBJP) May 21, 2018