Final touches are being given to the Greenfield airport at Pakyong, about 30 km away from Gangtok, the capital city of Sikkim even as top government officials are keeping a round the clock watch on the preparations for the grand inauguration on September 23 by Prime Minister Narendra Modi.
Also read: Sikkim geared up for Modi's visit to inaugurate Pakyong airport
During his inspection of the airport State Tourism and Civil Aviation Minister Ugen T Gyatso Bhutia said that the inauguration of Pakyong airport would be a historic moment for Sikkim.
He also said that it will bring multi-dimensional benefits for Sikkim and the people of Sikkim, in sectors like tourism, orchids, organic farming and the likes.
The airport is spread over an area of 206 acres, just above Pakyong town. It has a runway of 1.7 km long and 30 m wide.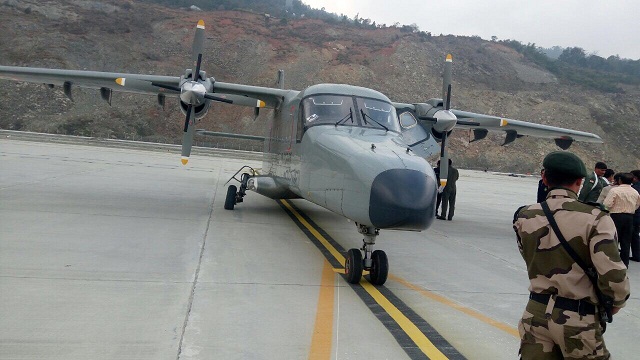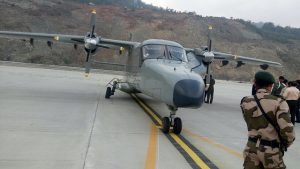 Indian Air Force's Dornier 228 was the first aircraft to be tested from Pakyong airport on March 5 early this year. Following this, SpiceJet conducted the successful test flight of the 78-seater Bombardier Q400 from Kolkata to Pakyong on March 10 leading to security clearances for commercial operations.
SpiceJet has been granted permission to operate from Pakyong under the Union Civil Aviation Ministry's UDAN (Ude Desh Ka Aam Nagrik) scheme for enhancing regional connectivity with the cap on fares for the routes is Rs 2,600.
Pakyong airport director R. Manjunatha, talking to media, informed that SpiceJet has decided to start Pakyong-Kolkata flights from October 4. After that, Pakyong-Guwahati route would be added and as for further connections like Delhi, it will be decided by the airlines.