As part of their continued efforts to keep the south Arunachal Pradesh area, peaceful and out of the clutches of the insurgents, the Longding Battalion of the Army under the ages of the Dao Division has also conducted pre-recruitment training for youths of the area.
The Longding-based Battalion of the Army under the ages of the Dao Division has been carrying out continuous operations in the south Arunachal Pradesh area.
Along with such operations the Battalion has also played a key role in improving lifestyles of the local populace by means of various projects.
In another such effort, the Battalion conducted a pre-recruitment training from November 27, 2017 to February 3, 2018 for the youths of the insurgency-affected Longding district of Arunachal Pradesh prior to the Army recruitment rally at Likabali slated to be held on February 5, 2018.
"The aim of the training was to maximise the chances of the youths at the recruitment rally," the Army stated in a press release.
"The training was carried out at Longding and Kanubari in which a total of 148 candidates appeared and 111 were selected," it added.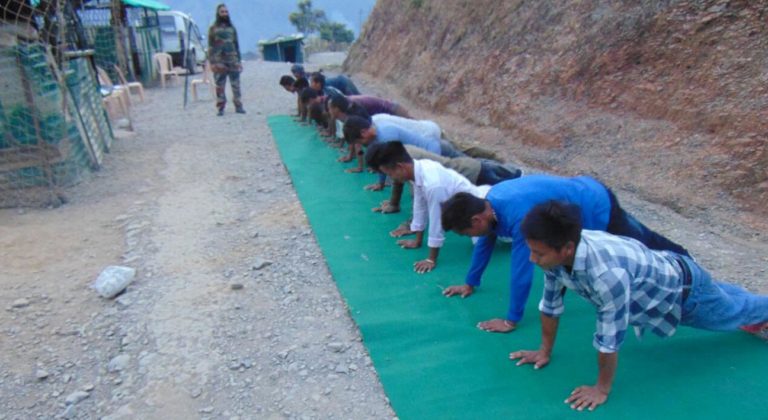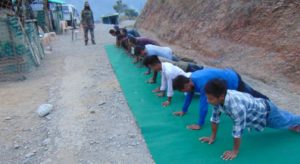 "The candidates were screened and necessary training, classes, medical and liaison for documentation were done," it further stated.
To mark the culmination of the training, a flagging-off ceremony was organised on February 3 in association with the district administration.
The project targets the youths of the region with an aim to break support and recruitment by various underground factions of militant groups as a result of unemployment.
The project also goes a long way in bringing awareness in the region.
The yeoman service by the security forces was appreciated by the district administration and the gaon burhas and other village heads of various villages in the region.
It has been hoped that such projects would help the youths become self-dependent and help in solving unemployment and insurgency issues.