The protestors at Maibang railway station were quite disciplined and sober and were staging a peaceful demonstration before the police open indiscriminate firing on them.
Pro-talk ULFA leader Anup Chetia said this at a programme at Guwahati Press Club on Sunday while sharing his ground experiences after his visit to the violence hit Maibang in Assam's Dima Hasao district.
Chetia said till noon on January 25 the protestors gathered at the Maibang railway station and were staging a peaceful and democratic rally against the draft Naga Framework Agreement (NFA) which allegedly includes a portion of Dima Hasao district in the proposed Geater Nagalim.
The protestors were cooperating with the police and civil administration.
Chetia quoting witnesses among the local residents at Maibang with whom he interacted during his visit, said the protestors even shifted their rally from the earlier venue to another palce on the instruction from the police administration.
The protestors, Chetia further added assured the civil and police administration that they would leave the place staging a 12 hour sit-in demonstration.
Some of the protestors had already started leaving for the respective homes.
At that point of time Dima Hasao Deputy Commissioner (DC) Ranjit Hazarika and Superintendent of Police (SP) Vivekraj Singh arrived in the scene and the scenario changed dramatically.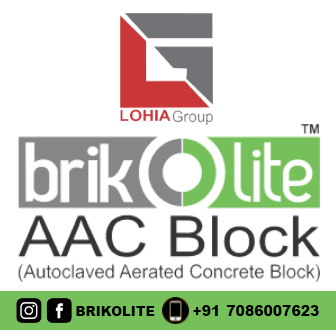 Reportedly the protest became violent after the DC ordered baton charge without any provocation.
The public retaliated by pelting stones and police resorted to firing. Bullets against stones became the answer of the police, Chetia alleged.
The firing left two of the protestors seriously injured. Later both of them identified as Mithun Dibragede, a father of a toddler and Prakanta Hakmaosa succumbed to their bullet injuries.
Chetia further added that he could feel the suppressed anguish among the locals of Maibang in particular and Dima Hasao in general.
He also said the Dimasas have started to feel alienated by the Assamese mainstream.
Chetia was of the view that this kind of feeling has been ignited by the fact that the Deputy Commissioner was  an Assamese plainsman as  well as those police personnel who had opened fire on the unarmed protestors.
Chetia also demanded immediate transfer of the deputy commissioner of Dima Hasao district.
The ULFA pro-talk leader also raised a vital point saying the Dimasas had opposed the move when their land was proposed to be incorporated in then newly formed state of Meghalaya. They at that point of time expressed their desire to stay with parent state of Assam.
Now, their identity and cultural affinity is again questioned as apprehensions loom large over inclusion of major part of Dima Hasao in proposed Greater Nagalim.
The Dimasa people again raised their voice expressing their desire to stay with Assam mingling homogenously with the greater Assamese community.
Chetia also conveyed their disgust at the fact that the tragic incident of Maibang did not evoke much response from the mainstream Assamese society or organizations.