The construction work of  Jyoti Nagar Pevar Block Road which is connecting from  Fedar Ali to  Dilli Dowania Gaon began in Namrup of Assam on Thursday.
The construction work was inaugurated by Neetu Sonowal Buragohain, Chairperson of Namrup Town Committee.
The construction work is being taken under Assam Government Annual Planning Commission (2017-18) under 14th Finance for Namrup Jyoti Nagar Pevar Block Road. The length of the road is around 305 metre and the construction is done at an estimated cost of Rs 10.44 lakhs.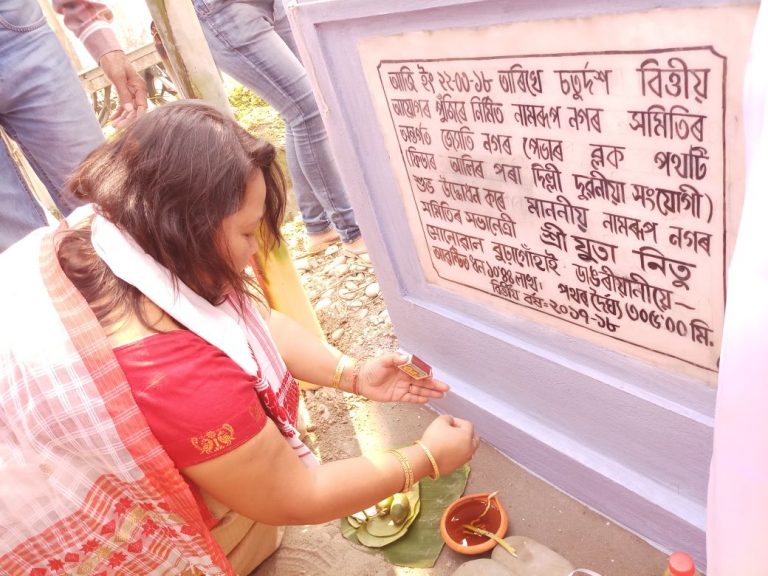 In the inaguration ceremony, Neetu Sonowal Buragohain said, "We are here for the people of Namrup, to work for the uplift and development of the area. I urge people of the area to keep a sharp eye on the contractors to ensure no fault in work."
Among those present in the inaguration ceremony were Bharatiya Janata Party (BJP) state Executive Ranjit Boruah, senior BJP leaders Suren Gogoi, Bhabha Gogoi and several others from different fields.