The National People's Party (NPP) chief Conrad K Sangma on Wednesday labelled Meghalaya Chief Minister Mukul Sangma as a 'dictator'.
He said that ex-Congress legislators have severed their ties with the party and have joined NPP because they were not allowed to perform and deliver under Mukul leadership.
"Mukul is a dictator and never allowed his colleagues to participate", said Conrad at an election rally in Mawhati of Ri-Bhoi district in Meghalaya on Wednesday.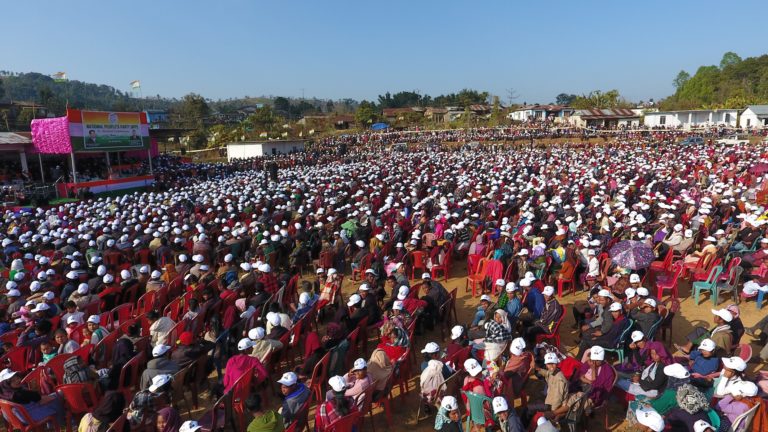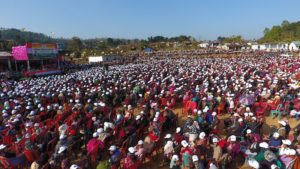 He told the crowd that NPP would allow the leaders to engage and work for the community and the overall development of the State. "The former Congress leaders are very happy to be part of NPP family and are confident that with the support of the people they would be able to restore democracy and bring an end to dictatorial rule of one man show", he added.
A large section of people under Mawhati constituency are dependent on broomstick making. The chief of NPP made a connect with the people by reiterating that in 2016, his party had appealed to the Central Government for zero GST on broom, which was accepted.
"We had to engage with the Central Government to exempt GST on broom. After several rounds of engagement with the central leadership it was finally exempted in May 2017", he told the crowd, while stating that the Central Government had earlier planned 12 per cent GST on broom and after revision it was decided on 5 per cent GST.
Conrad was at Mawhati to campaign for NPP candidate from the constituency, Daskhiat Lamare.
NPP legislator from Dadenggre constituency James Sangma said, "Conrad Sangma is an only MP in the Parliament, who has been fighting for the issues affecting indigenous and minority community".