Former Assam Chief Minister and senior Congress leader Tarun Gogoi has challenged former Congress Minister Gautam Roy on the latter's assertion that it was Gogoi who was in favour of providing citizenship on the basis of 2014 voters' list while the latter was the CM of the State.
Talking to media persons here on Thursday, Gogoi said, "If Gautam Roy can prove his claim, I will resign from active politics."
Roy, who has supported the Citizenship (Amendment) Bill at a time when the Assam Pradesh Congress Committee (APCC) has opposed it, on May 8, 2018, said, "I am the main leader in Assam Congress. I support the Bill. In 2014, Tarun Gogoi was in favour of providing citizenship on the basis of 2014 voters' list. Congress is protesting against the Bill because the government has changed."
Interestingly, All India Mahila Congress Committee and Silchar Lok Sabha MP Sushmita Dev along with Congress' Karimganj North MLA Kamalakhya Dey Purkayastha have also supported the Bill.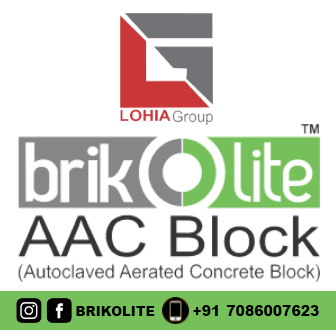 After the public hearing on the Bill conducted by the Joint Parliament Committee (JPC) on the Citizenship Bill 2016 in Guwahati on May 7, 2018 and in SIlchar on May 8 & 9, 2018, former Chief Minister Gogoi told the media on Thursday, "Let's keep aside the stand of Sushmita regarding the Bill. But what did the JPC chairman say? As he asked the Hindus not to worry, the hearing has become meaningless."
Talking to the media Gogoi further said, "Division among leaders in the (Congress) party is not a new thing. It happened in 1960 also. A section of people sought Bengali as a language in Assam. But we opposed. It happened again in the State for which Assam Movement took place."
"Today I want referendum on the Citizenship (Amendment) Bill issue. Anybody can put their view in a democratic country. There may be differences of opinion in the party which we allow in the Congress and that is the difference between the BJP and the Congress," Gogoi added.
Raising question over silence on the issue on the part of Assam Chief Minister Sarbananda Sonowal and Finance Minister Himanta Biswa Sarma, Gogoi said, "Why are they silent in the matter? They have been trying to destabilise the State by dividing Assam into Brahmaputra Valley and Barak Valley."
On the media reports of the District Committees of the Congress supporting the Bill during the JPC's hearing in Silchar, Assam Pradesh Congress Committee (APCC) President Ripun Bora said, "No District Congress Committee has supported the Bill in the Barak Valley. Whatever Sushmita Dev and Kamalakhya Dev had said, those were their personal statements. If any Congress activist submitted memorandum personally before the JPC is a different matter."
Bora further said, "Gautam Roy did not submit any memorandum before the JPC under Congress banner. Karimganj District Committee of the Congress submitted a memorandum in protest against the Bill."