Hey teenage girls from Nagaland, here are some good news to cheer about.
A recent all India survey reveals that Nagaland teenage girls are healthier, more educated, aspirational and have better access to other facilities.
However, teenage girls form Nagaland, you need to work on new age techies to be more tech efficient.
The report, however, added that teenage girls from Nagaland are less proficient in 'new age skills,' in the national level survey of teenage girls.
Overall, Nagaland was slotted at number six among the 28 states covered in the survey.
The national survey, 'Teenage Girls Report (TAG) 2018? compiled and published by one Naandi Foundation is a comprehensive compilation of survey findings and primary data collected through direct interaction with 74,000 teenage girls in all 30 states of the country.
The sample size in Nagaland was 1500.
Chief policy officer of Naandi Foundation, Rohini Mukherjee, in her introductory note at the dissemination workshop on the 'Teenage Girls Report (TAG) 2018?, organized jointly by Naandi Foundation and HOPARD in Dimapur recently, informed that the survey findings have also been used to prepare and index to indicate the status of teenage girls in the country – the Teenage Girls Index or TAG Index, the first of its kind in the country.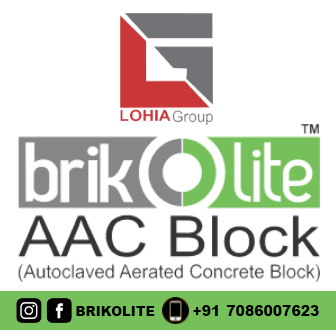 Nagal girls, health-wise, when compared with the national average, the report informed that in the 13-19 age-groups, 72.2 per cent had normal Body Mass Index against national average of 46.3 per cent.
In the case of nutritional status, 85.3 per cent in Nagaland were found to be considered normal when compared with 48.2 per cent in India.
While 25 per cent of them were underweight, the case of overweight and obesity was negligible at 2.5 per cent and 0.2 per cent respectively.
Notably, 85.3 per cent of girls from Nagaland had no signs of Anaemia, while every second teenage girl (national average of 51.8 per cent) was found to have some forms of Anaemia nationally.
The prevalence of 'normal haemoglobin' level was also high at 85.3 per cent against national average of 48.2 per cent.
In other-related parameters, Nagaland fared well with only 21.1 per cent prevalence of open defecation as against 39.8 per cent.
Notably, Nagaland was declared OPF in October this year.
On hygienic methods of menstrual protection, the state had high percentage of 'hygiene' when compared with national average.
National averaged at 74.2 per cent while the national average is 54.5 per cent.
However, Nagaland fails in comparison with some other north-eastern states with Arunachal Pradesh and Mizoram averaging 93.2 per cent while Sikkim is at 87.8 per cent.
Access to drinking water and electricity were also high in the state.
As far as education is concerned, the survey showed that 80.6 per cent teenage girls are currently studying in India, while in Nagaland it was 89.4 per cent.
Child and teenage marriage in Nagaland was also almost non-existent with 99.2 per cent responding 'never married' on marital status.
It was 100 per cent in 13-15 age-group while 98.5 per cent in 16-19 years.
The national average was 95.8 per cent.