The Bodoland People's Front (BPF), an ally of the ruling Bharatiya Janata Party (BJP) led Assam Government which has a stronghold in BTC areas is spreading its tentacles in non-BTC areas and has geared up for contesting the forthcoming Panchayat polls.
BPF will be contesting alone in constituencies where they have majority supporters and the party will support their alliance partners, the BJP and Asom Gana Parishad (AGP) in constituencies where they do not enjoy much support.
President of BPF, who is also the chief of the Bodoland Territorial Council (BTC), Hagrama Mahilary attended a party workers meet at Tengabari village under Kalaigaon legislative constituency in Darrang district on Sunday.
Mohilary kicked off the event by a fascinating beat of Nagara drum. Speaking on the occasion, he said that the BPF party believes in giving equal priorities to every class, community of people.
He also stated that the BPF has been working for peace, integrity and development in the Bodoland Territorial Autonomous District (BTAD) areas. He further stated that his party will field candidates in Dhubri, Gauripur, Bijni, Bilasipara, Kalaigaon, Dalgaon among others in the Panchayat polls and will support the alliance partners AGP and BJP in other constituencies.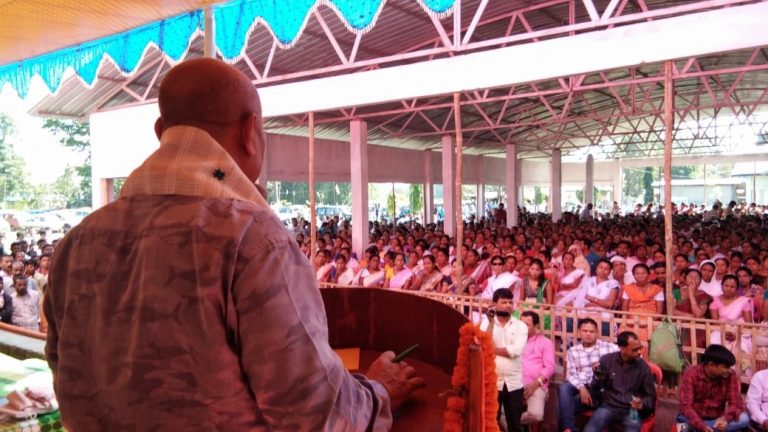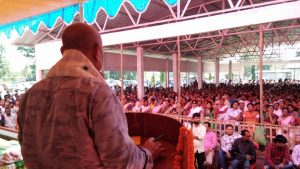 The meet presided over by Darrang chapter BPF president, Arun Nath was attended by Kalaigaon MLA, Maheswar Baro, Executive Members of BTC, Jagadish Sarkar and Lwmshrao Daimary; former legislators, Karendra Basumatari and Rakheswar Brahma among other party workers.
The meet where the welcome address was delivered by general secretary of Darrang unit of the party, Mahesh Deka witnessed joining of nearly 1500 new BPF party workers.
The workers are from different parties including the Indian National Congress (INC), AGP and All India United Democratic Front (AIUDF).
It is pertinent here to mention that the Kalaigaon legislative constituency in Darrang district has a total of 10 gaon panchayats.