Arunachal Pradesh Governor Brig (Dr) B D Mishra (retd) attended the World Blood Donor Day celebration at Raj Bhavan in Itanagar on Thursday.
The Governor complemented the voluntary blood donors cum motivators present on the occasion.
He also felicitated 138 Bn CRPF, Senki View, 31 Bn, ITBP and 12 Bn, NDRF, Doimukh for regularly participating in the blood donation camps and donating blood by its personnel.
Speaking on the occasion, the Governor strongly advocated for availability of blood at the time of emergency in each district of Arunachal Pradesh.
He emphasized for commissioning a blood bank in each district of the State.
He suggested that each and every public representative should contribute for blood bank commissioning and running in their respective constituency through their Local Area Development funds, appropriately on 'need to contribute' basis in the larger perspective of the public.
The Governor appreciated the efforts of Ramesh Jeke, chairman, Arunachal Voluntary Blood Donor Organization (AVBDO), a unit of Arunachal Vivekananda Yuva Shakti (AVYS) in blood donation drive.
Sharing his experiences about blood donations, which he had been doing till his permissible age limit, the Governor said that blood donation is humane act, selfless gesture, need of the society and duty of every citizen.
He further said that as blood cannot be manufactured, it creates a humane bond amongst the donor and receiver.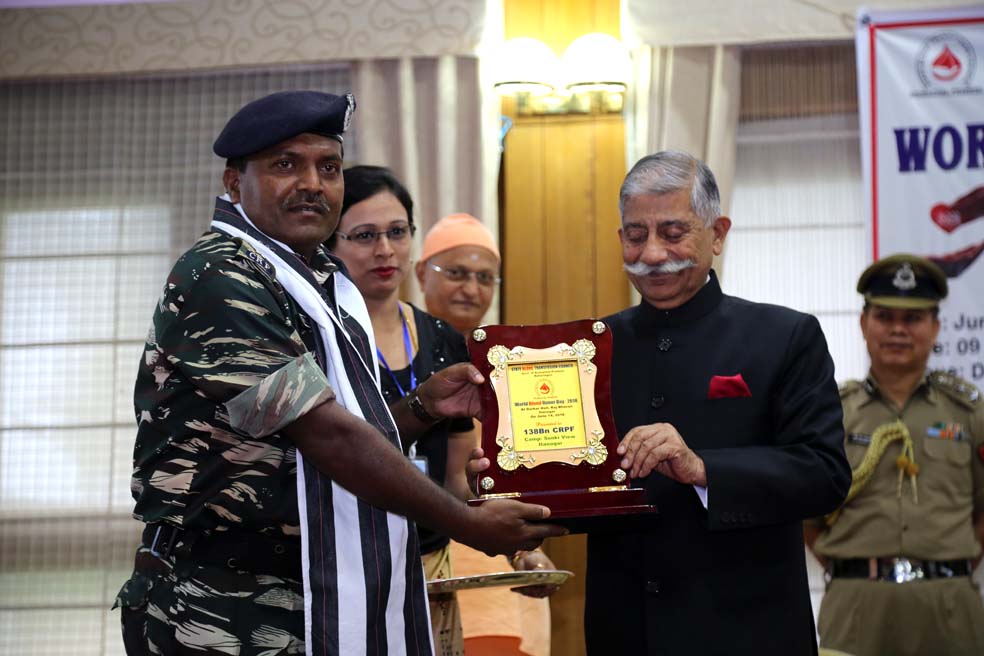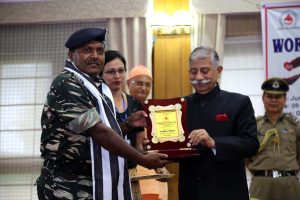 The Governor commended the doctors, nursing staff and volunteers of Ramakrishna Mission Hospital, Itanagar, State Blood Transfusion Council, Arunachal Pradesh State AIDS Control Society and Arunachal Voluntary Blood Donor Organization and Blood Donors from central police forces and civil societies for leading in the service for the welfare of the society.
Ninety two individuals from NDRF, ITBP, CRPF, AVBDO, Oju Mission, Raj Bhavan, nursing students from RK Mission Hospital and NGOs volunteered, of which 84 persons donated after medical check up.
Two persons with 'O' negative were registered in the blood donation camp organized by Raj Bhavan in collaboration with AVBDO & APSACS under the aegis of SBTC.