The Red Land Brothers' Axom, a Royal Enfield Motorcycle club on Sunday took out a motorcycle peace rally from Khanapara in Guwahati in memory of Nilotpal Das and Abhijeet Nath who were lynched to death at Panjuri village under Dokmoka police station in Karbi Anglong on June 8, 2018.
Speaking to Northeast Now, Red Land Brothers' Axom general secretary Anup Sarmah said, "All the big motorcycle clubs of Assam have joined us today. We are taking out this peace rally seeking justice for Nilotpal and Abhijeet."
Anup Sarmah further demanded the Government to implement an act against mob lynching.
Sarmah said, "Around 200 motorcyclist from different parts of the State joined us today including some bikers from Meghalaya and other north-eastern states."
While lauding the initiative of the bikers club, actor Rajib Kro, who also joined the programme, said, "We have to spread the message of brotherhood among various ethnic groups of the State."
While demanding a proper investigation into the mob lynching incident, Rajib Kro said, "I don't know how the criminals go scot free by taking the advantage of the loopholes of the law. That should not be happen once again. We demand exemplary punishment to the culprits."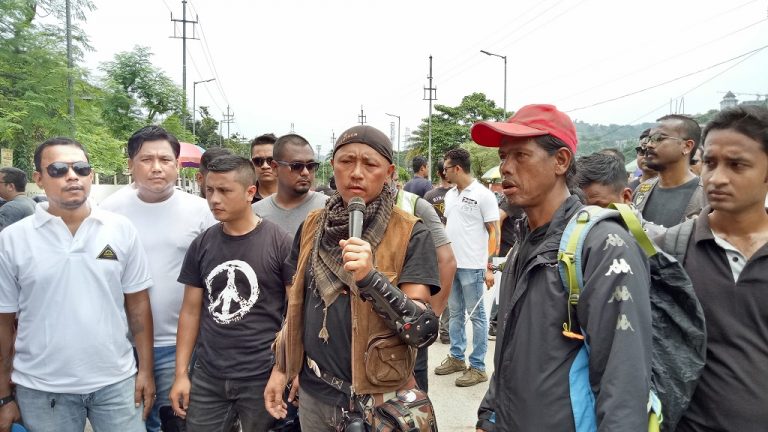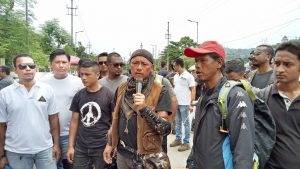 Addressing the rally, Rajib Kro said, "Nobody dares me to speak over in Karbi Anglong. If somebody fears to visit Karbi Anglong, come with me."
The actor further demanded that the State Government to build a school at Dokmoka in memory of Nilotpal and Abhijeet instead of statues.
He said, "Build a school and name it with the name of Nilotpal and Abhijeet. Because miscreants can again damage the statues if it is installed there this may hurt the parents of the deceased and also us."
Shantanu Mahanta was also present in the programme.
General Secretary of International Human Rights Council, India Geetashree Konwar was the chief guest at the event.