It's almost official now.
Assam brand Ambassador Priyanka Chopra is marrying Nick Jonas on December 2 next in Jodhpur.
With wedding plans almost final, the buzz in town is what Priyanka will wear on her big day.
According to reports, Priyanka will prefer something 'cute and comfortable'.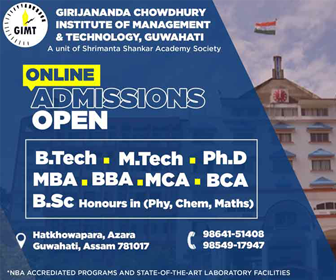 A report in 'Celebratainment' quoting Priyanka stated that she 'always believed that anything and everything that she wears, she has to be comfortable and cute'.
Now, the million dollar question that is doing the rounds among her fan following in Assam – Will the brand ambassador of state tourism make her day with the traditional attire from the State, the ethereal mekhela-chador.
Many believe this is the golden opportunity to silence the cynics by donning mekhela-chador on her wedding.
If be the case, it will also be an ultimate ode to the State which Priyanka represents as the tourism brand ambassador.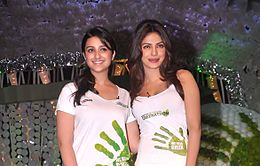 On the other hand, Priyanka's cousin and actor, Parineeti Chopra is agog to mint some quick bucks from the 'shoe stealing' ritual.
As part of wedding rituals in many parts of the country, the sister-in-law and her gang of girls 'steal' the shoes of the groom during the religious rituals and then demand money to return the same.
A report in Bollywood Hungama quoted Parineeta as saying that she would be demanding a whopping Rs 37 crore.
Priyanka and Nick are reportedly going to get married in a three-day event at a heritage palace in Rajasthan's Jodhpur, which according to a Filmfare report will most likely be Umaid Bhawan.
Now it remains to be seen, how far this inter-continental wedding goes to boost Assam tourism.