A herd of wild elephants has been wreaking havoc in some villages in Gaurisagar area under Sivasagar Forest division.
The group of wild jumbo went into rampage at Jagarahabi, Cenimora and Santipur area triggering panic among the residents of the area.
The herd on Sunday attacked houses at Dighalihabi village in Santipur, damaging the residences Bhanu Gogoi and Krishna Bora.
The group comprising around 150 elephants also damaged paddy field at Cenimora-Jagarahabi road, locals said. According to local residents, Forest staff tried to chase away the elephants but failed.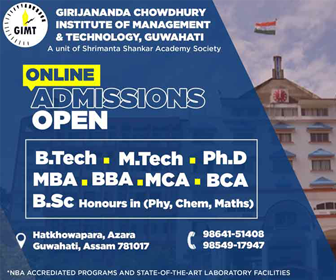 A wild elephant, which is a part of the herd, has given birth to a calf at Bukabeel near Jagarabi three days ago, said a local.
The herd on Monday trampled a pregnant cow and a buffalo to death in the area.Villagers assume that the elephants may have come to the area in search of food. Local residents have demanded that the steps be taken to save them from the menace.
State Forest Minister Pramila Rani Brahma had earlier said her department has taken certain initiatives to resolve the man-elephant conflict, which has a seen a rise in the recent years due to growth in human population, encroachment of forest areas and deviation of elephant routes.
The forest department has set up control rooms at its divisional offices to monitor the situation and anti-depredation squads have been set up in each division to deal with the problem.
"The department will involve the local youths as volunteers to resolve the issue of man-elephant conflict," she had said.
Forest officials have also appealed to the public to report about elephant movement in human habitats, near railway tracks or loose electric wires, at the nearest forest office, police station, circle office, electricity department and nearest railway station.
"The department is striving hard to deal with the various challenges posed (by man-animal conflicts)… We cannot solve this complicated problem without the help and cooperation of the public," the minister had said.