The inaugural meeting for the rollout of the Employer Led Model for Tuberculosis (TB) Prevention and Care in the tea gardens of Tinsukia was held on Thursday.
This was organized by REACH, a non-profit organization currently implementing the TB Call to Action Project in Assam, in partnership with the State TB Cell.
Speaking on the occasion, Sanjay Kishan, MLA, Tinsukia, said, "Many TB cases get detected in tea garden areas. Either they suffer from the disease or they lose their lives. What is missing is awareness about healthy lifestyle practices. We need to focus on motivating health workers, completing treatment, and removal of superstitions and stigma. We should organize bimonthly health camps so that early detection can be achieved. We must address TB with emotion and TB patients with love."
Through the ELM strategy, REACH aims to reach out to all formal, informal and migrant work force for improved awareness about TB and link anyone with symptoms of TB to the public health system for diagnosis and treatment.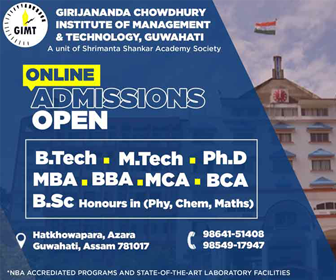 In November this year, ELM for TB was rolled out in Dibrugarh. Assam is the first state in India to pilot ELM for TB.
Dr N Mahanta, Superintendent, Tinsukia Civil Hospital, noted, "TB is one of the world's leading killer diseases, but it is 100 per cent preventable and curable. Along with proper nutrition, convergence of line departments with the health department is important."
He appealed to the tea garden managers to support their employees and spread awareness about TB and its treatment to them.
Dr S N Misra, Consultant, REACH explained the ELM process, saying, "These workers are often unreached, but their workplace is the best place to reach out to them. The employer knows best how to access its employees. ELM is globally accepted as a best practice because employers have the power to reach those that even governments cannot sometimes reach."
Speaking at the meeting, Dr Trishna Bora, District TB Officer, Tinsukia, presented the key aspects of the Revised National Tuberculosis Control Programme (RNTCP) with a focus on the TB situation in Tinsukia district.
The meeting was attended by 55 representatives from 30 tea garden companies, all members of Assam Branch of Indian Tea Association and Bharatiya Cha Parishad, Assam.