There seems to be a spurt in surrenders from the ranks of the ULFA-Independent (ULFA-I) after the Burmese military action at Taga in Myanmar's Sagaing Division.
Also read: Myanmar: Arakanese rebels' attack hit vessel with material for key bridge
Taga served as the main base area for the Northeast rebel groups continuing to fight against India.
The NSCN-K controlled the Taga zone but groups like the ULFA(I) had set up camps there.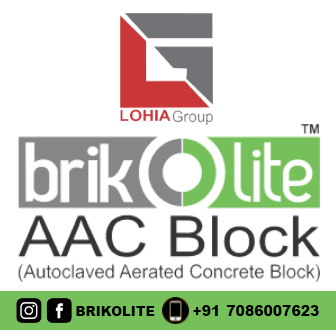 Also read: Reciprocal operations against separatists by Indian and Myanmar army
Four rebel groups including the NSCN-K and the ULFA(I) were part of the rebel coalition UNLFSWEA which attacked Indian forces regularly.
In early February, the Burmese army Tatmadaw overran the NSCN-K camps in Taga and attacked ULFA camps in the area, leading to the death of 'Major' Jyotirmoy Asom and some other ULFA cadres.
Since then , the ULFA has been on the run.
Indian Army sources say it now appears some of these fighters, driven by a sense of helplessness, have started surrendering to Army in Assam-Nagaland border.
In the past fortnight, at least seven ULFA activists have surrendered  .Military sources provided their details as below to Northeast Now.
(1)  SS Sgt Brindaban Moran @ Bipul @ Barun Asom,  age 34 yrs, S/o Mineswar Moran, r/o Simuluguri Gaon, Nabajyoti,  PS Bordumsa, Dist Tinsukia.
(2)  SS L/ Cpl Manjit Moran @ Basanta [email protected] Majid, age 29 yrs, S/o Late Tetera Moran, r/o Tarani Gaon, Pengri, Dist Tinsukia.
(3)  SS L/Cpl Dhaneswar Moran @ Sajjon Asom @ Tutu, age 31 yrs, S/o Tipeswar Moran, r/o Ritu Kathalguri Gaon, PS Pengri, Dist Tinsukia.
(4)   SS L/Cpl Lobhit Gohain @ Utpal [email protected] Lepa, age 26 yrs, S/o Parbeswar Gohain, r/o Ritu Kathalguri Gaon, PS Pengri, Dist Tinsukia.
(5)  SS L/Cpl Sanjit Moran @ Shekharjyoti Asom, age 25 yrs,  S/o Late Ranjit Moran,  r/o Naya Kathalguri Gaon,  PS Bordumsa, Dist Tinsukia.
(6)  Satrubon Dohutia @ Ninja Asom, age 27 yrs, S/o Shri Dhiren Dohutia, r/o No 3 Barali Gaon,  PS Kakopather, Dist Tinsukia.
(7)   SS L/Cpl Diganta Moran @ Amar Asom, age 29 yrs, S/o Shri Debeswar Moran,  r/o Tekeri Gaon,  PS pengri, Dist Tinsukia.
It appears most of those ULFA activists who surrendered are from the Moran community.
There appears to be some speculations that ULFA military wing chief Paresh Barua's close lieutenant Jiban Moran is also planning to call it day and surrender.
Intelligence sources say he seems to have differences with Paresh Barua on the sustainability of the struggle and would prefer to join negotiations that the pro-talks ULFA is having with the Indian government.
But Paresh Barua is opposed to talks unless the issue of Assam's sovereignity is discussed.
He seems to be in the safe keep of the Chinese , undergoing treatment for injuries suffered in a road accident late last year, while the fighters are suffering from diseases and lack of  food and the hounding of the Burmese army.