Suspected United Liberation Front of Assam-Independent (ULFA-I) militants on Friday kidnapped a 24-year-old youth from old Khamdu village under Jairampur Police station in Arunachal Pradesh.
The kidnaped youth identified as Arnab Phukan, is son of businessmen Dilip Phukan of Tinsukia.
According to sources, after abduction they took him in a Jeep towards National Highway between Jairampur and Jagun.
Police officials said Dilip Phukan has stone crusher at 10th mile in Jagun. He used to carry boulder from old Khamdu village.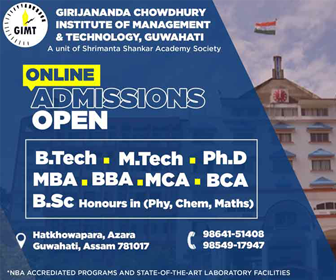 "Arnab was kidnapped by suspected ULFA (I) rebel when he had gone to old Khamdu village to look after his father's boulder works," a police official told NE Now.
Sources said Dilip Phukan had received extortion call from someone claiming to be of ULFA seeking Rs 3 lakh a month ago.
Last year on August 1, Kuldeep Moran, son of Tinsukia district panchayat vice-president Ratneshwar Moran, was abducted by suspected ULFA (I) militants from Arunachal Pradesh.
The ULFA (I) rebels released a video where an abducted youth was seen appealing for his release.
A day after his abduction Kuldeep's father received a call from someone claiming to be from ULFA (I).
The caller sought Rs one crore, to be arranged from BJP MLA Bolin Chetia from Sadiya in upper Assam for Kuldeep's release.
He was later rescued by a police team from a cliff in a dense jungle around 10 km from Longvi village bordering Myanmar in Arunachal Pradesh