Five suspected ULFA (I) rebels involved in the abduction of 24-year-old Arnab Phukan have been spotted at Papum Basti in Mayanmar.  Tinsukia SP Mugdhajyoti Mahanta has revealed this while talking to Northeast Now on Sunday.
Arnab, son of businessman Dilip Phukann of Jagun in Tinsukia district, was kidnapped by suspected ULFA (I) rebels on December 15 from old Khamdu village under Jairampur Police station in Arunachal Pradesh.
ULFA (I) has demanded Rs 3 Crore from Anrab's father but his father has not informed anything about the extortion demand to police.
Sources said the ULFA (I) had changed their abduction approach and now the proscribed outfit is targeting the people belonging to their own community.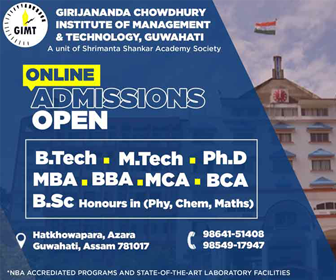 When this correspondent asked Tinsukia SP about the change of tactics by ULFA (I) in abduction approach, he replied it is very mysterious approach by ULFA (I).
"ULFA (I) is going through a rough phase because they are running without money and become desperate to collect money for their organisation."
After demonization the rebel group was going through a crisis and has launched extortion drive from the business community of Assam.  Anrab abduction has generated a lot of tension in the Upper Assam district.
This is the second such incident after the abduction of Kuldeep Moran by ULFA (I) last year. Security forces have launched massive operation along the Assam-Arunachal border to track down the whereabouts of Anrab.
Arnab was abducted by a group armed cadre led by Uday Asom of the ULFA (I) and they took him in a gypsy towards National Highway between Jairampur and Jagun. Later, security forces recovered his gypsy from an isolated place in Arunachal Pradesh.
Arnab's father has a stone crusher at 10th mile in Jagun and he used to carry boulder from old Khamdu village. On that particular day, Arnab had gone to Old Khamdu village to look after his father's work.
The All Assam Moran Students' Union has slammed ULFA (I) for abducting the youth and demanded his unconditional release.
On December 11, the ULFA (I) militants gunned down Anteswar Moran, president of the local Village Defence Party (VDP) and his son Karun Moran, who was till recently president of the local unit of All Assam Students' Union (AASU),  at Sonajan-Simaluguri village under Bordumsa police station.