Several organisations on Tuesday organised a sit-in in front of the Sonapur Circle Officer's office as a protest against Assam's government's decision to rehabilitate the evicted people of Amchang wildlife sanctuary at Tegheria in Sonapur on the outskirts of Guwahati.
The state government on Friday had said that they are working on rehabilitation of the evicted people.
The Forest department has identified a plot of land at Tagheria near Sonapur to rehabilitate the genuine flood and erosion victims who had to take shelter at Amchang after losing their lands and homes due to natural calamities, State Forest and Environment Minister Pramila Rani Brahma had said.
The Tribal Sangha, Amri Karbi Students' Union were among the organisations who participated in the protest aghast rehabilitation of the evicted people at Tegheria and demanding eviction of the industries from Amchnag and its outskirts areas.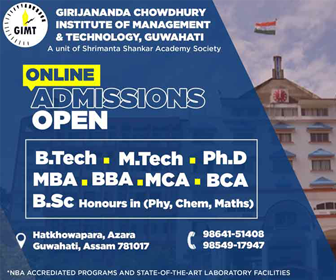 "We never accept the decision of the government to rehabilitate the evicted people at tribal belt. We have no issue if they are rehabilitated in other places, but we never allow the government to rehabilitate in Tegheria," said Tribal Sangha leader Aditya Khaklary.