Frequent movement of a tigress at Rowta in Udalguri district of Assam has created panic among the people living there. The tigress has sneaked out of the Rajib Gandhi Orang National Park in the month of November. Villagers of Borobazar told NE NOW that the tigress frequents the village at night and has already killed domestic animals like cattle, pigs and goats. The tigress was spotted in the area since November 11.
People are now afraid of going out after the dusk. Panic stricken villagers resented that the authorities were reluctant to track the tigress.
When contacted officials of the forest department informed NE NOW that the department has taken all possible measures to trap the tiger and shift it to the Manas National Park. ?
The forest officer pointed out that the increase in the population of Royal Bengal tigers in the Orang National Park is the possible reason for their straying into human habitations due to lack of adequate forest coverage.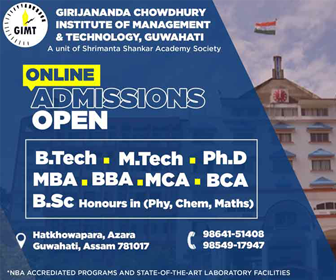 Meanwhile, the forest department of Udalguri district has put into place safety measures for panic-stricken villagers and a number of cages have been placed in the vicinity of the area frequented by the tigress. But the tigress has evaded the traps so far.
Wildlife activists are apprehensive that frustrated villagers might kill the tigress if the department fails to send it back to its habitat. They are of the opinion that state forest department must pay attention to the safety of the tigress as well as villagers immediately.
In one such incident panic stricken villagers poisoned a tigress and its two cubs to death close to the Orang National Park last year.