With more than 700 performances under its belt, the Tezpuria Thespians troupe will be here on Friday to regale audiences with their amazing repertoire of folk music at the Kushal Konwar Path Rongali Bihu celebrations.
Mukhyadhar Das, Sub-Inspector, Food and Civil Supplies Department, Golaghat, who has been guiding them since 2010 said that 40 to 45 instruments played in folk music will be used to create a medley which will showcase the best of Assam's culture.
"From Sattriya Nritya to the Goalporiya Baul Nritya, from zikir to biya naam, we play everything which has to do with the folk song and dance of the region.  We have also liberally borrowed instruments from other States like the Tasa from Odisha and Morchang from Rajasthan to create an eclectic mix," he said.
Someone, who has heard the troupe, will be amazed by the intricacies of the music which so replicates the chirping and warbling of birds ushering in the spring season, which is what Bohag Bihu celebrates.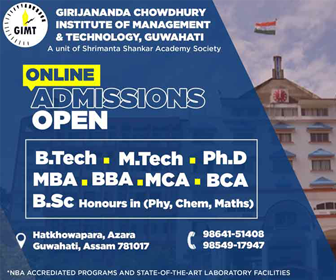 Das further said that they usually performed for one hour and were mostly on the move from one destination to the other.  Most of the members are from Tezpur, one from Biswanath Chariali in Biswanath district and one from Guwahati.
Sajib Barua, vice-president of the organising committee said, "Apart from this, we will have several Bihu troupes performing including a Mising Bihu and a Tai Ahom Bihu troupe."
In addition, singers Ankur Aaryan and Sangita Baruah are set to entertain with Bihu numbers and Assamese modern songs.