A Tezpur youth, who suffered 80 per cent burns folloiwng his girlfriend allegedly set him on fire, succumbed to his injuries at city's Hayat Hospital here after waging a grim battle for life for eight days.
The 26-year-old youth, identified as Amar Nath Sharma, was admitted to the hospital on April 20 in a critical condition.
He was allegedly burnt alive by her girlfriend along with a boy by pouring kerosene on his body when he stormed to the girl's residence at LB Road in Tezpur.
The boy, who hails from Chandmari Lalmati area in Tezpur, suffered 80 per cent burns and was immediately admitted to Kanaklata Civil Hospital and later shifted to Hayat Hospital here.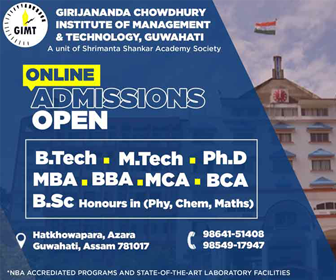 Sources said Amar stormed to his girlfriend's house after he got to know that she has developed a new relationship with a boy. Before going to her house, he had made a comment on Facebook addressing the accused girl.
According to locals Amar and the girl were in a relationship for several years and recently she started to avoid him.
A case was registered against the accused under Section 307 (attempt to murder) of the Indian Penal Code (IPC). Further investigation regarding the incident is still underway.
The accused girl, with whom the youth uploaded some intimate images on social media, denied her involvement in the incident.
The girl said she broke up with Amar because of his extra possessive nature and he had set himself on fire.