Tezpur University is all set to host the Green Hub Festival-2018 from May 11 at the GBR auditorium of the university.
It aims to raise awareness, examine and celebrate the Environment, Wildlife and Biodiversity of the stunning northeast region
Held annually to create awareness about wildlife, environment, biodiversity and social change of the Northeast, the festival is open to all.
The three-day event will have film screenings on wildlife, environmental conservation and similar issues from acclaimed filmmakers, Green Hub fellows and participants.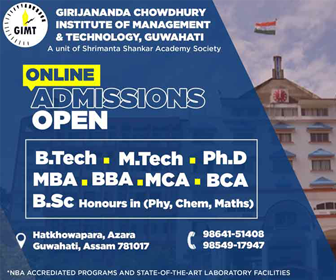 Art & Filmmaking Competitions for students and music will be a part of the fest. A vibrant space for networking amongst various stakeholders and the youth of the region, and an opportunity to explore avenues for new initiatives.
Panel sessions will be held with experts to discuss and debate on critical challenges to environmental conservation and social development.
Winners of the art and filmmaking contest will also be awarded on the occasion.