In order to design a tourism roadmap for Northeast India post pandemic, Tezpur University and Finderbridge, a destination management organization based in Northeast, organised an international e-conference on Northeast India Tourism 2021.
Tourism is one of the world's largest industries with a huge global economic contribution, however, Covid19 has negatively affected the industry and Northeast is not immune to the impact.
The purpose of the virtual conference, organised on Tuesday, was to bring domain experts from industry and academia and to learn from their valuable insights, Prof. Chandan Goswami, Head of the Department of Business Administration, Tezpur University said.
"Stakeholders of the tourism industry will have to study the psychological and behavioural changes in the tourists due to the Covid19 pandemic are to be studied and strategies developed for revival of tourism in the post-pandemic period," Prof. Goswami added.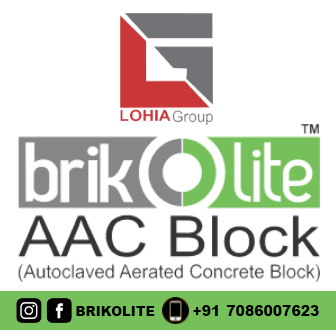 This space ensures networking possibilities with some of the best minds and explores solutions for recovery, rebuilding and reinventing tourism industry post pandemic, Prof. Goswami further said.
Speaking on the occasion as the chief guest, Robert Romawia Royte, minister of state for tourism, sports & youth affairs (independent charge), Mizoram, advocated for building a circuit among northeastern states so that by collaborating together Northeast may emerge as a potential emerging region in tourism sector.
"Northeast states are rich in diversity, we can promote ecotourism, and nature based tourism here" minister Royte said.
The minister also informed that Mizoram government has given importance on 'Responsible Tourism Policy' and that has made huge difference in tourism sector in Mizoram.
Addressing the session as guest of honour, Sankha Subhra Devbarman, Regional Director (NE), Union Tourism Ministry, shared useful information with the audience that the Indian government has taken initiative of giving 5 Lakh visas free of cost to the tourist visiting India by March 31, 2022 to increase tourist footfall in the country.
He said the Centre is assisting the tour operators and travel agents by giving Rs. 1 lakh for restarting their business.
He urged the Northeast tourism stakeholders to come forward and take this opportunity.
Speaking during the inaugural session, Himangshu Baruah, founder of Finderbridge Tourism said tourism industry has to address the new normal travel scenario post Covid19 pandemic.
He highlighted the importance of sustainable and responsible tourism strategies.
Baruah said tourism students and enthusiasts need to learn new skill development models, which is required to rebuild the tourism industry.
The conference was divided into three sessions – Tourism Education, Entrepreneurship, Career & Skill Development, Reinventing & Recovery by Tourism Officials/Stakeholders/Entrepreneurs of NE and Sustainable & Photography Tourism and Tourism Marketing.
Industry veterans such as Arun Kumar Singh, CEO, IndiaOne, ex-CEO of Deccan Airlines, Sandeep Dutta, Marketing Manager, Korea Tourism, Akshita Lahkar, Finderbridge, Jessica Snock, Global Goodwill Ambassador, United Nations Peace Keepers Federal Council shared their knowledge and expertise on various issues.
Mugdha Minshi, wildlife & environmental law specialist also spoke on the occasion.