A new terror is looming large over the city of Guwahati, the gateway of the North-East.
Guwahatians are flooded with messages in all the social media network about an alert notice supposedly issued by Commissioner of Police, Guwahati, Hiren Nath.
According to the alert notice being widely circulated in the social media, denizens of Guwahati are warned that a group of imposters are making rounds in homes pretending to be officials of the Home Affairs department.
They also carry documents with letterheads of the Department of Home Affairs.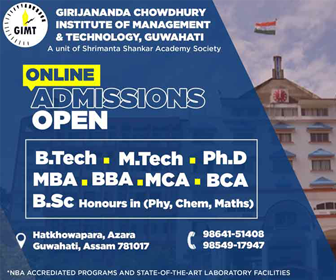 They claim to check, verify, confirm and ascertain that all the people living with the city of Guwahati have valid identity cards.
This is done to ensure genuine citizens can vote in the future elections in the State.
The warning message purportedly issued by Police Commissioner, Hiren Nath, IPS of Guwahati City Police and widely circulated in the social media claims that these groups of people are actually imposters.
They visit vulnerable home with the intention of robbing. While going through the documents of the unsuspecting residents, they loot the locals of their valuables and hard-earned money.
The notice issued by the top police official also clarified that there is no such initiative taken by the Assam Government.
The notice also mentioned that these groups of imposters who are in reality robbers are scattered across the city and they look quite presentable in their appearance and behaviour.
The notice was supposedly issued on December 16 and started doing the rounds in the social media from the stroke of midnight on that day.
Notably, police officials when contacted have confirmed the authencity of the message.