The North East Centre of The Energy & Resources Institute (TERI) is trying to find unexplored medicinal plants of the region alongside conservation of the known plants.
TERI officials told Northeast Now that it is also providing quality planting material to farmers for large scale cultivation of medicinal plants, for which a huge market exists.
"It is time farmers in Northeast are moved to high value agriculture. Cultivation of medicinal plants to meet the demand for Ayurvedic medicines provides a much better land use option than subsistence agriculture and that is perhaps only way to boost farmer incomes," said Tripura's leading Botanist Somnath Bhowmik.
In a study along with N C Mandal and B K Datta, Bhowmik identified 20 plants of sixteen families which have been used by local tribes people for around 15 diseases like dilution of tumour, cough and cold, and arthritis.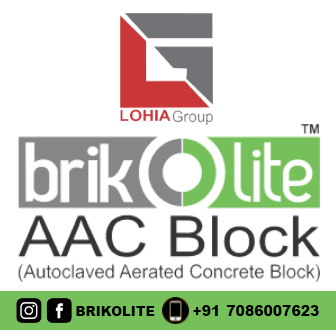 This time detailed research establishes the medicinal variety of these plants and get manufacturers of traditional medicine to go for captive plantations.
Dr Ashish Kar has argued for stopping the collection from the wild and to give priority to source promotion of commercial cultivation and marketing through contract farming.
"There are also modern techniques available to detect adulteration of samples. Moving forward, collective farming instead of a single farmer approach will be appropriate for this sector as the land holding size of farmers is small. Capacity building on cultivation and marketing will help them and traders upgrade their capacities," he said.
TERI-Northeast Centre had recently organised a national seminar on promotion of commercial cultivation of the region's medicinal plants to explore opportunities and challenges in the medicinal plant sector.
It has also implemented DNA club programmes in different schools, under which herbal gardens were established in school campuses to popularise and conserve local medicinal plants.
The centre has also carried out multi-location field trials of superior Jatropha clones in different agro-climatic zones of northeastern states of India and demonstration of superior Jatropha clones to conduct comparative analysis and field performance of selected accessions and to formulate package of practices of Jatropha plantation and management.
This is significant as the National Medicinal Plant Board has pointed out that Jatropha curcas (Physic nut) is an important medicinal plant and has market potential (NMPB, 2018).
Research is also being undertaken on micro-propagation of selected clones of Hippophae sp (Seabuckthorn) and field performance evaluation in Arunachal Pradesh.
A total of 83 accessions of Seabuckthorn have been collected from the Himalayan region in Sikkim.
Seabuckthorn's natural population has also been located in Arunachal Pradesh and 37 accessions collected from Zimithang area of the state bordering China.
Under a multi institutional project, the TERI-NE Centre also collected 26 anti-ulcer plant species as part of an ethno-botanical survey of indigenous plants of Assam and Arunachal Pradesh for their pharmacological screening for anti-ulcer potential.
Screening of anti-ulcerogenic activity of selected plants will provide clues for development of potential anti-ulcer drugs.
The centre has also produced quality planting material of Patchouli (medicinal and aromatic plant) and tested their field performance and conserving seven Garcinia (Sap tree) species at field level, some of which are endemic to Northeast India.
Several other high-value medicinal plant species are also endemic to Northeast India, making pharmaceutical companies in other parts of the country dependent on raw material from the region for formulation of certain products.
Dr Kar says this sector thus can turn out to be very promising for Northeast India.