The faculty members of the Department of English and Department of Statistics of Tangla College in Assam's Udalguri disitrict in its endeavour to provide exposure to the rich bio-diversity and scenic beauty of the picturesque landscape Arunachal Pradesh to the students organized a day long excursion trip on Friday.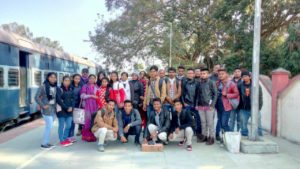 The itinerary encompassed train journey from Tangla to Rangapara and bus journey from Rangapara to Tipi and Bhalukpung in West Kameng district of Arunachal Pradesh.
A total of 30 members including teachers and students were part of the contingent.
The members also visited the Tipi Falls and Orchid Research Centre in Tipi where they were apprised about orchids and rich biodiversity of the hilly state.
The members also visited the orchidarium, tissue culture lab, museum, herbarium, orchid glass house where they got an insight into various species of orchid plants belonging to various genres and species cultivated in ex-situ conservation.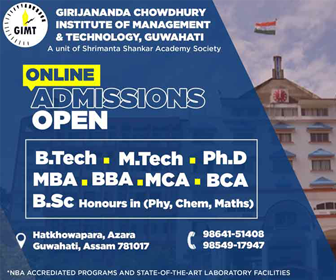 The happiness and enthusiasm of the students were priceless and it was another testimony to the effortless endeavour of the faculties of the departments.