Assam Chief Minister Sarbananda Sonowal on Sunday laid the foundation stone of 3.95 km historic Tamuli Ali road at Dinjan in Dibrugarh.
During Second World War, the road was built for easy accessibility of troops. The road played important role in the Second World War because it connects Dibrugarh- Rangagora Tinsukia and passes near the Dinjan army base.
Due to erosion most part of the roads were damaged.  Speaking on the occasion, Sonowal said BJP government under Pradhan Mantri Gram Sadak Yojana (PMGSY) is committed to build 8000 km road by 2019.
"The government is putting stress for the development of the road infrastructure of Assam and taking all necessary steps for the development of the road connectivity from Brahamaputra valley to Barak valley," Chief Minister Sonowal said.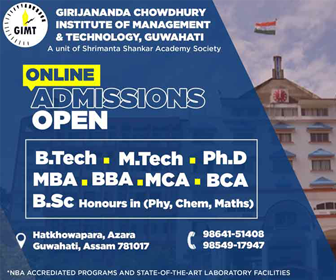 He said the government under Prime Minister Narendra Modi is committed and working tirelessly for the development of the state.
The government has already taken up many road improvement projects under Special Accelerated Road Development Programme for North-East for better connectivity in the region, besides setting up National Highways & Infrastructure Development Corporation Ltd to augment capacity of the agencies involved in development and maintenance of highways in the region.
"The Tea tribes' people play a key role in Assam and for the better medical facilities of the people of the community the government is taking all possible steps. For every pregnant women of tea estate the government has announced Rs 2000 for six month," he said.
"Altogether 8 lakh tea workers had opened bank accounts during demonization. So, our government has providing Rs 2500 to the people who have opened their account during the time," he added.