Silchar Police has been able to bust a gang of burglars on Tuesday.
On the basis of secret information Silchar Police arrested a veteran burglar identified as Raj Borbhuyan on Tuesday.
The burglar was arrested from Meherpur area at 2nd Link Road.
Following his arrest, the burglar had revealed names of two of his accomplices – Shamim Hussain Laskar and Shakil Hussain Laskar, after which both of them were arrested by the police from Meherpur and Uttarkrishnapur area.
A case (1347/18) has been registered at the Silchar Police Station under Section 380/457 against the arrested burglars.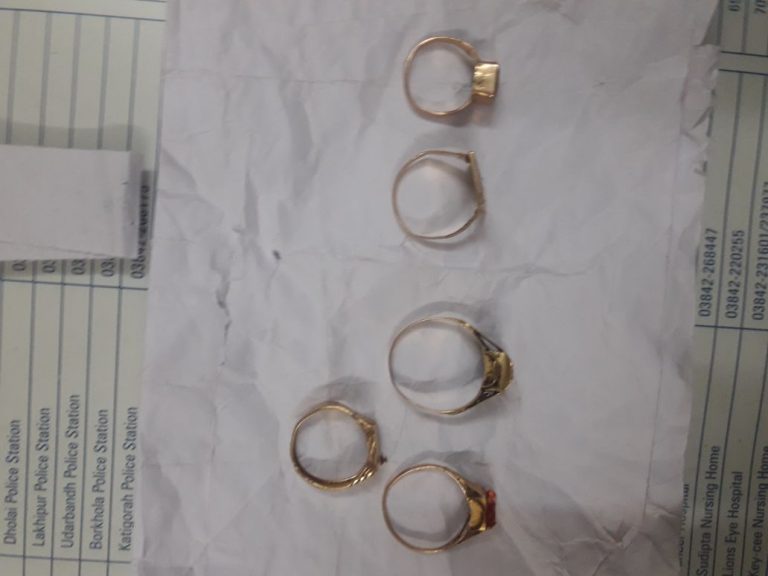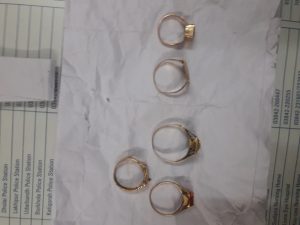 On the basis of Raj Borbhuiya's revelation that his house owner namely Fazizur Rahman Laskar of Meherpur had helped him in concealing the stolen items, the house owner was also later arrested by the police.
Raj Borbhuiya also revealed that owners of Jyoti Jewellers of Shillongpatty namely Harekrishna Banik and Subro Banik had helped them in melting the stolen gold items, after which both the father and son of Jyoti Jewellers were arrested.
Later, the police team also recovered two stolen gold rings from the possession of Raj Borbhuya's mother and recovered three numbers of stolen gold rings from Jyoti Jewellers. Follow-up action is being taken and further investigation is going on, said police sources.