On the basis of specific information over gambling, a team of Silchar Police led by Deputy Superintendent of Police (DSP), Headquarter, along with Sadar Police conducted raids at Naga Patty in Radha Madhab Road.
The raids were carried out at 3 pm. The police conducted the raids simultaneously at five to six different shops in the area.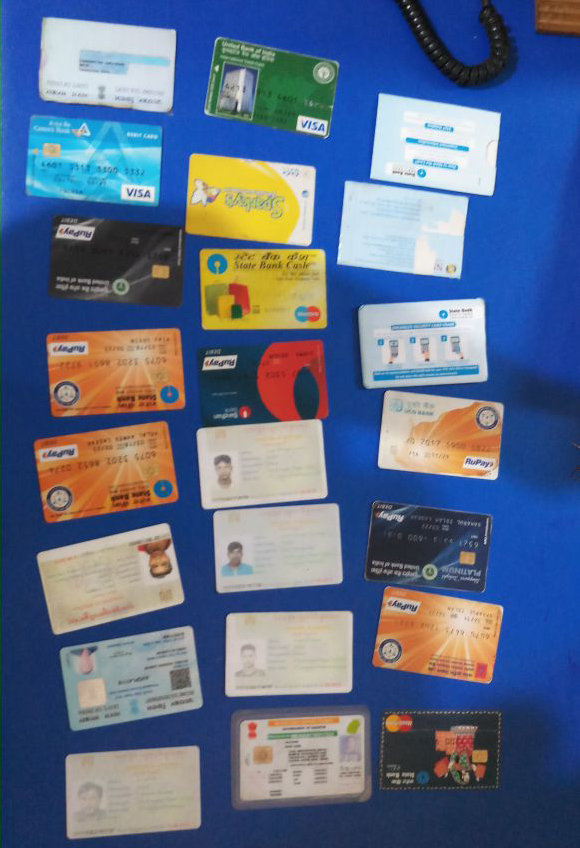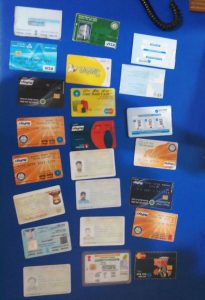 During the raids, the police team was able to recover a large number of 1000 Tir ticket booklets,3 numbers of calculator, two numbers of clip boards, seven numbers of Tir registers, 10 numbers of Tir ending chart, three numbers of laptop, cash Rs 4800, one steel box containing 1000 Tir booklets.
In connection with the illegal gambling, eight persons have been arrested by police.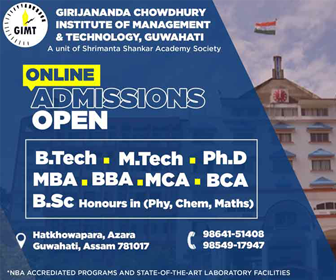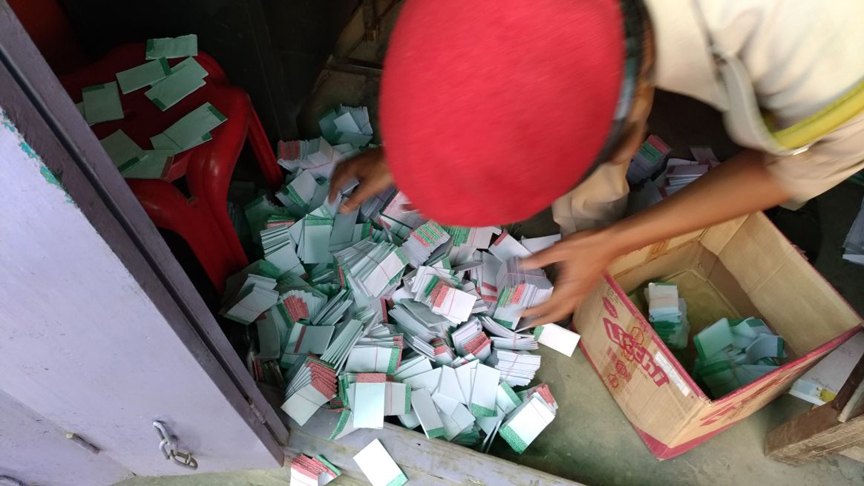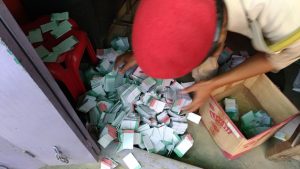 The persons who have been arrested by police have been identified as Ranjit Saha, Sirajuddin Choudhury, Safiqur Rahman Sadial, Banti Baidakar, Maru Das, Rupesh Kr Singh, Zahir Ul Islam Borbhuyan and Abdul Miya in connection with a case registered at Silchar Police Station (Silchar PS case no 1315/18) under Section 4/15 of the Assam Game and Betting Act 1970.