14 districts from northeast including seven from Assam will be ranked based on progress made ('delta ranking') in a competition of 115 districts across India, beginning May.
Under the Prime Minister's "aspirational districts" project, the districts will be ranked on the basis of five sectors.
Talking to NorthEast Now a senior official of Niti Aayog said that the objective of the program is to monitor real-time progress of aspirational districts based on 49 indicators (81 data-points) from the five identified thematic areas.
"With the latest available data from the ministries concerned, NITI Aayog has completed a baseline ranking of these districts. Data was normalised,  and  a  composite  score  was  calculated.  Going forward, districts  will be  ranked based on their progress on a real-time basis. Niti Aayog will subsequently calculate the 'distance to frontier' – the distance of each district from the state's and nation's best," the official said.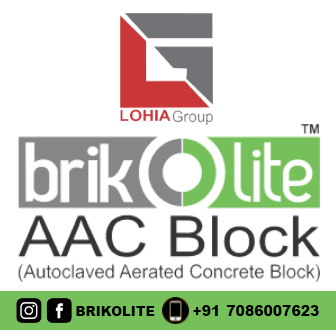 From Assam-Darrang, Dhubri, Barpeta, Goalpara, Baksa, Udalguri and Hailakandi are in the race. In Arunachal Pradesh Namsai district is in the race of aspirational district.
In Manipur Chandel, In Megalaya Ribhoi, In Mizoram Mamit, In Nagaland Kiphire and in Tripyura Dhalai disctrict is in the race for aspirational district.
The Government is committed to raising the living standards of its citizens and ensuring inclusive growth for all –"Sabka Saath Sabka Vikas".
"To enable optimum utilization of their potential, this program focuses closely on improving people's ability to participate fully in the vibrant economy," the official said.
Health and Nutrition, Education, Agriculture and Water Resources, Financial Inclusion and Skill Development, and Basic Infrastructure are this programme's core areas of focus.
After several round  of  consultations  with  various  stakeholders,  49  key  performance  indicators  have  been chosen to measure progress of the districts. Districts are aspiring to first catch-up with the best district within their State, and subsequently aspire to become one of the best in the country, by competing with, and learning from others.
This programme is a policy priority of Government of India. NITI Aayog anchors the programme with support from Central Ministries and the State Governments.
While NITI Aayog is steering the initiative in 30 districts, various central ministries oversee 50 districts besides the Ministry of Home Affairs, which focuses on 35 Left Wing Extremism (LWE) affected districts.
Officers at the level of joint secretary and additional secretary have been nominated to become the 'Central Prabhari Officers' of each district.
States have appointed state-nodal and prabhari officers.  An Empowered Committee under the convenorship of the CEO, NITI Aayog  will  help  in  the convergence of various government schemes and streamlining of efforts.