The National Foundation for India (NFI) is collaborating with India International Centre (IIC) to present a three-day fest, ArtEast on 1, 2 and 3 February.
The second edition of ArtEast festival is currently underway in Delhi at India Habitat Centre.
It will feature discussions, film screenings, performances, exhibitions and installations, festival curator Kishalay Bhattacharjee informed.
"An underlying focus of the festival is to raise pertinent questions on art, livelihood, migration, social justice, climate change, communication and history. These issues have a far reaching impact on the everyday lives of people and on the nation," he said.
There will be panel discussions on the China-Burma-India (CBI) campaign in the Second World War, the Bengal Famine and the Silk Route, he said, reported Arunachal Times.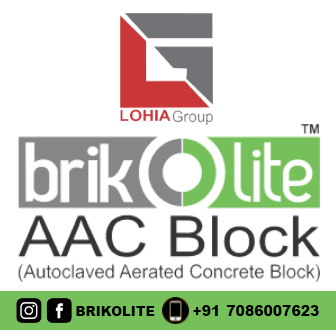 Joining the panel on The Other Silk Route: Spookery, Trade and the Great Game will be writers and academics who have followed the ancient trade route, a critical passage for espionage by the great powers.
In The Game of Thrones: China-Burma-India Campaign of WW II, journalists and researchers will look at many lesser known facts such as the role of Ursula Bower who, while working with the Zeme Nagas in Assam's North Cachar Hills, was asked to raise a guerrilla unit to fight Japanese forces.
The panel on Beyond the Bengal Famine will begin with the screening of 'Bengal Shadows', a just released documentary followed by a discussion moderated by Shiv Visvanathan who will be in conversation with Paris-based filmmaker Partho Bhattacharya.
One of the highlights of ArtEast will be an exhibition and an installation around bamboo named 'An Ode to Bamboo', a visual journey of how it connects all the states of India's Northeast and beyond through art, livelihood, architecture and everyday objects of use, the curator said.
The exhibition will pay tribute to designer MP Ranjan and his work with bamboo. It will have poems and stories on bamboo by writer Sumana Roy, photographs by Arati Kumar Rao and Parasher Baruah and paintings by Pankhi Saikia.
Rida Gathpoh and her team from Meghalaya will conduct a workshop on black clay pottery, a dying tradition, and a demonstration on folk music and traditional musical instruments.
Mi Ku, a well known folk ensemble from Kathmandu, will perform a concert on the final day.
In the film section, three acclaimed films from the Northeast will be screened–including Ima Sabitri, directed by Bobo Khuraijam, that tells the story of actor Heisnam Sabitri and My Name is Eeooow, directed by Oinam Doren, on Meghalaya's Jyngwrai Iawbei practice of having musical tunes as names in honour of clan ancestors.
The opening film of the festival Up, Down and Sideways, by Anushka Meenakshi and Iswar Srikumar is a musical portrait of a community of rice cultivators and their memories of love and loss in Phek village, Nagaland.