The District Transport Officer (DTO) of Barpata district, Gautam Das, said a driver, who has not experience of at least five years in driving, should not be appointed as a school van driver.
The Barpeta District Transport Department organized a condolence meeting on Friday at Barpata town Pas-Ali point to condole the death of 13 innocent school students who lost their lives on the way to their schools in Uttar Pradesh recently.
Das instructed the school management bodies of Barpata district not to appoint any school van driver who has not experience of at least five years in driving. He also appealed to the drivers not to drive any vehicle under provocation.
According to reports, the school students in UP met with an accident while they were being taken to the school by a school bus. Most of the school children in the bus were of below 10 years of age. The road mishap occurred on Thursday morning when the school van of Divine Public School, carrying nearly 25 students, was passing through an unmanned crossing gate at Behpurva in Khushinagar and collided with a speeding train in which 13 children were killed on the spot.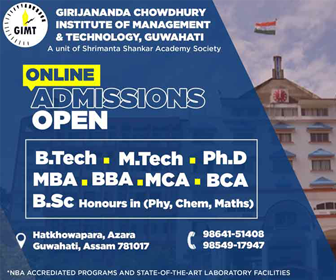 DTO Das stated that the mishap had occurred due to the fault of the driver.
He also said that 1.5 lakhs of people lose lives in accident in India every year. Das said, "It is a matter of great concern that we are losing valuable lives due to lack of proper care during driving."
In the condolence meeting, Barpeta district's high-level police officers, local citizens were also present. They observed one-minute silence and prayed for the eternal peace of the departed souls of the victims. They also lit candles as a mark of respect towards the victims.