In a bid to encourage the poor girl students of Rowta area in Udalguri district of Assam, the State Bank of India (SBI) distributed forty bicycles to equal number of poor girl students of different schools of Rowta area on Wednesday.
The bicycle distribution ceremony was anchored by, training officer of SBI, Anindit Borah while it was addressed by, regional manager of NE region of SBI, Om Prakash Mishra as chief guest.
Speaking on the occasion, assistant regional manager of the bank for Tezpur regional zone, Alok Das cited an example of Swami Vivekananda who viewed the advancement of women folk in the western countries and assigned Sister Nivedita the task to aware the women folk of India.
He also observed that the girls are performing better than boys in recent years and in the present context the women in India are at much better position than those of neighbouring nations.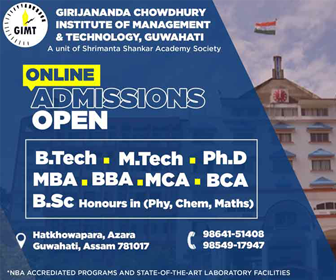 In his keynote address as chief guest, general manager of SBI, NE region, Om Prakash Mishra hoped that the girl students of the region would be able to face the challenges of life and march ahead at par with the boys. The ceremony was also addressed by Deben Chandra Sarmah, Bhaben Chandra Boro and Jyotismita Barman, a student on behalf of the teachers, guardians and students respectively who appreciated the goodwill gesture of the SBI for the welfare of girl students.
The beneficiary students who were donated the bicycles were from Rowta Station High School, Gerua ME School, Borobazar ME and High School, Danda Sahariah HS School and UN Brahma ME School of the region.