At a time when Assam is witnessing some unfortunate incidents of lynching because of superstitions, ANGEEKAR Films has embarked upon a journey to create awareness against deadly menace of witch hunting by screening its feature film Aei Maatite at different rural places.
Under this initiative, the film was screened at some very interior locations across Golaghat district with active support from leading public sector undertaking Numaligarh Refinery Ltd (NRL).
"NRL joined hands with Numaligarh Refinery Sahitya Sabha branch to organise special shows of this widely-appreciated, much-talked about Assamese feature film in some very remote places from June 5 to June 9, 2018," stated Trideep Lahkar, assistant director, Aei Maatite.
"Ironically, on the unfortunate night of June 8, when two of our very promising youths – Nilotpal Das and Abhijeet Nath – were brutally bludgeoned to death at an interior village in Karbi Anglong district by a group of irate villagers under the influence of superstition that they were child-lifters (Sopadharaa), Aei Maatite was being screened at a remote village in the neighbouring Golaghat in an attempt to sensitise people against all sorts of unscientific beliefs," stated Lahkar,  adding, "In many of the places, where the film was screened, there were no electricity connection at all and the show was conducted with generator set."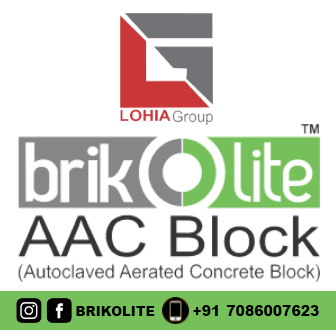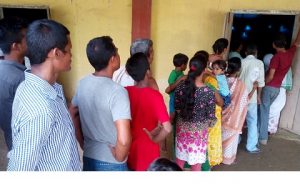 It may be mentioned that Aei Maatite, a debut feature film of eminent theatre personality and independent filmmaker Dr Sitanath Lahkar, is the first Assamese feature film on the witch-hunting issue.
The film mainly talks about the witch-hunting problems in Assam and how a section of people are using witchcraft for their own interest.
"The film has a very strong message against witch-hunting, upholding the value of scientific temperament and human life. Witch hunting has no reason at all and is shrouded with darkness of superstition, which is to be overcome by the society itself – this is the say of the film," added Trideep Lahkar.
During the five-day campaign launched by NRL and NRL Sahitya Sabha branch, special shows of Aei Maatite were organised at Mahuramukh, Bahikhowa village (Bokakhat), Betoni village (Sarupathar), Furkating and Numaligarh.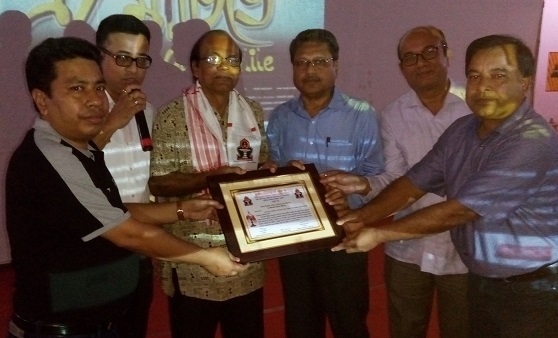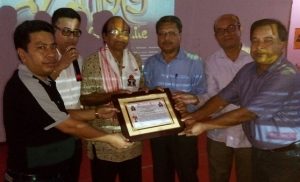 In this drive to make people aware of superstitions, nearly 10,000 people were touched. Watching the film, many villagers came to the organisers and demanded more such screenings of Aei Maatite in other interior places, where such deadly practices are still going on.
Speaking on the special shows by NRL, Aei Maatite director Dr Sitanath Lahkar said, "As the film is based on witch hunting issue, which is affecting people in rural areas and smaller towns, we were particularly interested to take the film to as many places as we can. It is really encouraging to see that a big corporate entity like Numaligarh Refinery has come forward to screen the film in some remote parts of our State with the sole motive to aware people against superstition and create scientific temperament in the society. This expresses the social commitment of the company. NRL Sahitya Sabha branch deserves high appreciation for implementing the project in association with the company. We wish that more such corporate houses will come forward in coming days that is surely going to make a difference on the ground."