Bringing of Sudipta Sen, the prime accused in the multi-crore Saradha scam to Guwahati may open a Pandora's Box in Assam.
Sen, who was the chairman and managing director of the Saradha Group, was the mastermind to swindle Rs 2,500 crore from over 1.7 million depositors from West Bengal, Assam, Tripura, Jharkhand and Orissa, before it collapsed in April 2013. He is wanted in nearly one-dozen cases in Assam.
Sen, and his partner in crime, Debjani Mukherjee, the executive director of Saradha Group, were brought to Guwahati on March 22 for interrogation in connection with the scam. They were produced in a court in Guwahati on Friday, and have been remanded to judicial custody for 14 days.
According to sources, Saradha Group had collected about Rs 500 crore from poor investors in Assam, and had promised them huge return on completion of the term of the deposits. Thousands of depositors in Assam complained that they have been duped. Sen and Mukherjee were arrested in April 2013 in Kashmir.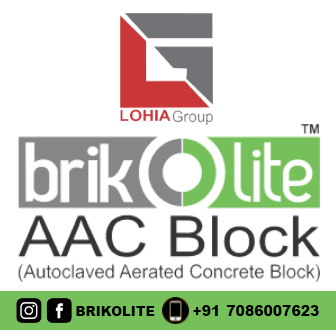 The Enforcement Directorate, in its charge-sheet, said the chit-fund company raised money from the public between July 2008 and April 2013 through four of its companies. The four companies are Saradha Realty India Ltd, Saradha Tours & Travels Pvt Ltd, Saradha Housing Pvt Ltd and Saradha Garden Resorts and Hotels Pvt Ltd.
Sen, according to sources, was close to some of the influential political leaders and even senior police officials in Assam, and was paying them on a regular basis to legitimize his chit-fund business.
Three prominent people from Assam – former union minister Matang Sinh, musician Sadananda Gogoi and media baron Mamoranjana Sinh were arrested for their alleged involvement in the Saradha scam, and were jailed in Kolkata.
The Enforcement Directorate attached properties of former Congress minister  Sinh worth Rs 100 crore in central Delhi's Gole Market area in February 2017 in connection with a money laundering case in the Saradha chit fund scam. The former union minister was granted bail by the Calcutta High Court on January 29 this year.
Investigations have revealed that Sudipta had invested in several projects in Assam, including a resort in Sonapur, two Assamese newspapers and a hospital in Maligaon. The Saradha Group had bought huge land in Sonapur and a building at Lalmati in Guwahati.
Sen had launched two newspapers – Seven Sisters Post and Sakalbela (in Bengali) in Guwahati. Both the publications closed down with his arrest in April 2013. On 22 April 2013, Assam Police had sealed five offices of Saradha Group amid protests by depositors, agents and employees.
Unlike in West Bengal, where the probe is based on FIRs filed by defrauded depositors, the Assam Government registered 222 suo motto cases against Saradha Group and 127 other companies after widespread protests. On May 6, 2013, Assam government handed over the investigation to CBI.
As Sudipta has been brought to Assam almost five years after the exposure of the scam, a lot of people, directly or indirectly involved in the cases in Assam, are now likely to be called for interrogation by the Enforcement Directorate.
The Enforcement Directorate is likely to corroborate Sudipta  and Debjani Mukherjee's statements by interrogating more than one-dozen people who were directly connected with him in his chit-fund business and the investments in Assam.
The process of interrogation and corroboration of the statements is likely to take several months in Assam, and may slowly open up a Pandora's Box and heat up the political theatre in the run up to the Lok Sabha election in 2019.
Moreover, there is every possibility that the properties in which Sen had invested money may also be attached.