A full grown pregnant Royal Bengal tigress, which has been taking shelter in the Dhansiri river bank area at the Borobazar village near Rowta of Assam's Udalguri district since November 11 last year, is giving sleepless nights to both the Forest Department and the people living in and around Orang and Rowta.
The tigress which supposedly strayed out of the Orang National Park which has a considerable population of big cats has preyed on more than 21 livestock and pigs.
The local units of the All Bodo Students' Union (ABSU) has urged the Range Officer of Mazbat, Divisional Forest Office under Dhansiri Forest Division, Udalguri and the Orang National Park authorities for the safe translocation of the tigress.
The students' body has also exhorted the Forest Department for paying immediate compensation to the villagers whose cattle and pigs were preyed by the tigress.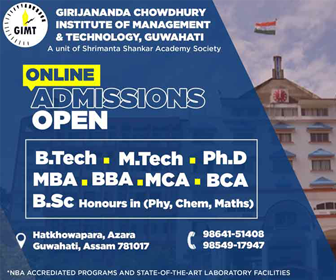 DFO, Dhansiri Forest Division, Udalguri, Madhurya Kumar Sarma informed that high ranking forest officials of State have already been asked to either capture or tranquilize it.
Joint operations by the Forest and Veterinary departments have been launched accordingly.
Dr Bhaskar Choudhury and Dr Jahan Ahmed of WTI and  HoD, Veterinary College, Khanapara, Guwahati, Dr K K Sarma have also made several attempts to capture it live, but the tigress evaded all traps.
A public delegation headed by Swndwn Boro, president, Borobazar Anchalik Committee of ABSU, accompanied by MLA, Mazbat LAC, Charan Boro also submitted a memorandum to State Forest Minister, Pramila Rani Brahma on February 6 last, demanding early translocation, capture of the tigress and release of compensation to the victims' families.
Following the public petition, Brahma directed BD Gogoi, CCF, Assam to visit the village.
A meeting was also held at Borobazar on February 9.
Finally, Forest Minister Pramila Rani Brahma along with high-level forest officials made a spot visit to the Borobazar village on February 24.
Brahma assured the villagers to take necessary action without causing harm to the tigress.
She told the villagers that the tigress was pregnant and it would be fatal either to tranquilize or capture it.
The Minister directed M K Sarma, DFO, Dhansiri Forest Division, Udalguri and Ramesh Gogoi, DFO, Orang National Park to form a 20-member team of villagers to monitor the movement of the tigress as well as to ensure the safety and security of the villagers.