Guwahati based organisation, the Patriotic People's Front of Assam (PPFA) has urged the state government to restore and reopen the historic Nabin Chandra Bordoloi hall-cum-library in Guwahati for the benefit of book lovers and common people.
The century-old structure, formerly known as Lord Curzon Hall, had witnessed many historic events in the last century and many Assamese stalwarts, many national heroes such as Rabindranath Tagore, P C Roy, Ashutosh Mukherjee, Subhash Chandra Bose and Jayaprakash Narayan had visited it, a PPFA statement said.
"As the library is named after a great Assamese patriot, socio-political leader and writer Karmavir Nabin Chandra Bordoloi, we must pay due respect to the institution, the statement said.
The Guwahati Municipal Corporation (GMC), which took over the hall in 1969 and decided to restore it, must not end up revealing its apathy and negligence, it said.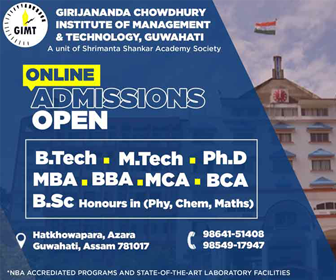 "We should not forget that it was an important part of India's freedom struggle led by Mahatma Gandhi, where Karmavir Bardoloi had appealed to the students of the Cotton College to join the freedom movement," the statement added.
The PPFA also proposed for a life size statue of Karmavir at the premises of the library as an honour to the great patriot of Assam.
The PPFA opposes any move to shift the public library from the present location.