At the time when the entire state of Assam is gripped with Rongali Bihu celebrations, Bokakhat in Golaghat district is bogged down by series of road accidents in the past few days.
Another road accident took place at Methani in Bokakhat on Wednesday evening involving a gang of bikers that left one dead and another critically injured.
Also read: Two bikers killed in Bokakhat road accident
According to witnesses, two youth, Khirod Dutta of Bishnupur and Sugat Bhuyan of Jyotipur were coming towards Bokakhat from Kaziranga performing stunts on the National Highway 37.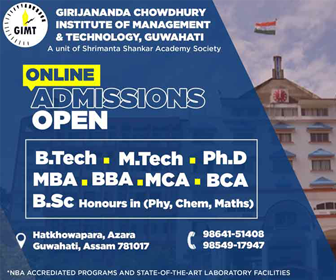 Even as they reached Methani tea estate near Bokakhat, the bikers collided among themselves resulting in the fatal accident.
Khirod Dutta sustained serious head injuries apart from fracturing one hand and one leg.
While the other youth also sustained head injuries and fractured his left leg.
Both the seriously injured bikers were rushed to Swahid Kamala Miri Civil Hospital where they were administered preliminary treatment.
Later they were referred to Jorhat Medical College and Hospital.
Doctors at the Jorhat Medical College and Hospital declared Khirod Dutta as brought dead.
Locals have alleged that the recent increase in road accidents is due to these reckless bikers who have been creating a nuisance on the roads of Bokakhat in recent times.
Four youths have lost their lives in the region during the last two months because of reckless bike driving.
The stretch along National Highway 37 from Kaziranga to Numaligarh via Bokakhat has become an accident prone zone lately causing much concern among the locals.