The outgoing Officer-in-Charge of Kharupetia Police Station, Sub-Inspector Chandan Goswami, who was termed as the 'Singham' of Kharupetia Police Station in Assam's Darrang district, was given a public farewell on Saturday.
"You were the 'Singham' for the youths of Kharupetia. You created terror among those youths who used to loiter in the streets after evening hours or make the habit of violation of traffic rules. But they all will turn obedient immediately they receive any signal of your possible arrival saying – be careful, 'Signham' is coming. It is your uncompromising nature against any form of crime that helped us pass peaceful nights in your tenure," said Abdul Ali, a teacher of Kharupetia, while addressing Goswami at the public farewell function.
The public farewell function for the outgoing OC of Kharupetia PS, Chandan Goswami, was organised by Kharupetia Press Club on Saturday.
Similar kind of views echoed in speeches of several other speakers of the function including the chairman of Kharupetia Municipality Board (KMB) Krishna Saha, former chairman of the civic body Jay Kumar Nandi,
octogenarian media person Alhaj Messer Ali, president of Marwari Yuba Manch Pawan Sarma, Dipak Hirawat of Terapanth Sangh, Rekibuddin Ahmed of Jamiat Ulema e Hind, office-bearers of Darrang district committee
of All Assam Journalist Union (AAJU), vice principal of Ajmal College and ward commissioners of Kharupetia Municipality Board.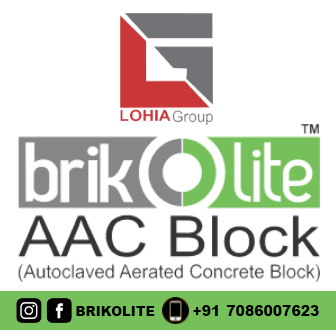 The speakers also threw light on the reforms the police officer had brought to Kharupetia Police Station by uprooting the prevalent 'dalal-raj'.
They at the same time recognised the service of Sub-Inspector Goswami that he had offered with full of sincerity, honesty. His style of work has been defined as 'iron fist in velvet gloves'.
Meanwhile, recalling his long days of more than three years as the OC in the police station of a highly sensitive place like Kharupetia, an overwhelming SI Goswami said, "I will never forget the love and support from the majority of people Kharupetia. Initially, the people of the area had a wrong perception about me and it didn't take much time to get it changed. I have full confidence that not a single common man  would raise finger at me."
"However, I can't guarantee it in case of some influential people in the society," said Goswami.
He dedicated the awards and honours he had earned including police commendation medal by the director general of police (DGP) to the people of Kharupetia and Darrang.
He further said, "Nothing untoward incident will happen in the society if we all can come to the street without our religious identity leaving our religions to the four walls of our temple or mosque."
The police officer also thanked the whole media fraternity of Darrang for their cooperation and support.
Earlier in the function, held at the PWD Inspection Bungalow and presided over by the president of Kharupetia Press Club, Shrawan Kumar Jha, witnessed offering of felicitation to SI Goswami by the members of Kharupetia Press Club and representatives of a dozen of local public organizations with a traditional Assamese 'xarai', 'bihuwan', 'cheleng sadar' and a letter of citation as token love and respect.
Cancer survivor media person Mangal Singh Jhanjhari and award recipient teacher Pawan Kumar Jha also addressed the function anchored by former secretary of Kharupetia Press Club, Imdadul
Islam.
It may be mentioned that SI Chandan Goswami has been transferred to Barpeta following a major reshuffle in view of the ensuing general election.