He never deliberated to paint his dreams on canvas. But as they say life is what happens to you when you are busy making other plans. And sexagenarian artist Mrigen Kalita, who grew up harbouring a dream of becoming a cricketer, eventually ends up swapping batting strokes with brush strokes.
Born in a small hamlet in Nalbari and brought up in Tezpur, the cultural capital of Assam, Kalita, a retired bank official, had been actively involved in sports since his childhood and participated in different sports events including cricket in his vicinity.
He, however, had to discontinue his journey as a sportsperson, when he had joined the State Bank of India (SBI) at Rangapara as an employee in 1982.
Kalita's foray into the study of art was accidental. Born in 1959, Kalita, who began painting about 36 years ago, can be said to be a self-taught artist.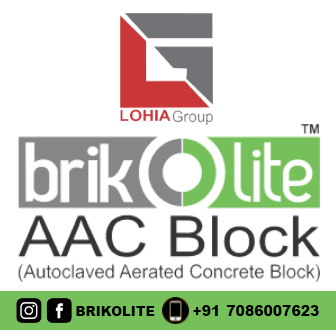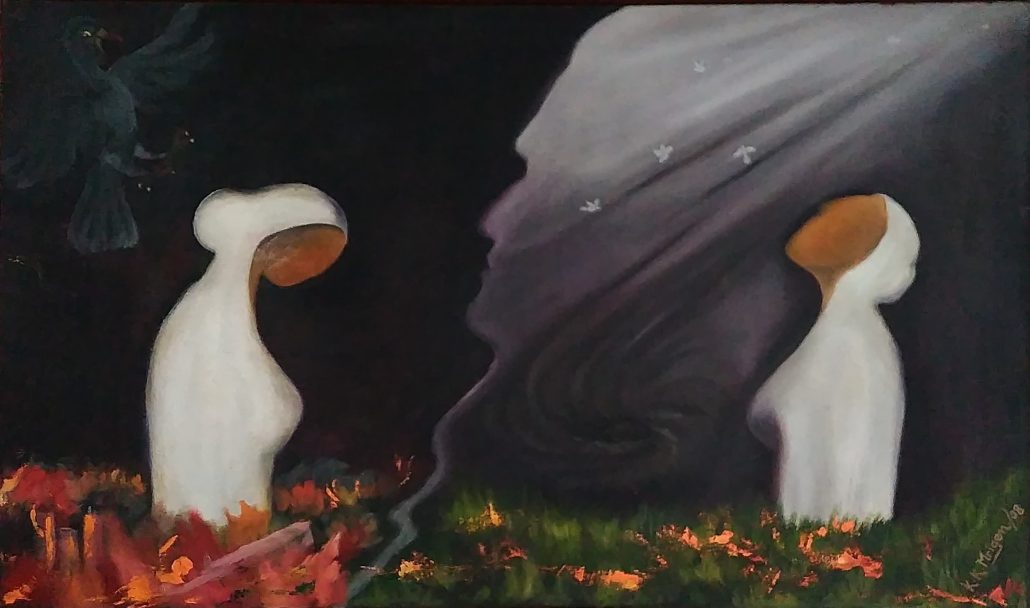 After joining the SBI, he could not go for cricket practice due to time constraints and in turn developed a penchant for painting. In January 1984, when he was transferred to his home town Tezpur, Kalita came into contact with late Hem Mahanta, principal of JSK College of Fine Art (now defunct).  On Mahanta's advice, he got admitted to JSK College of Fine Art, Tezpur.
He, however, never attended classes as he had resumed cricket practice after coming back to Tezpur. Despite that, he managed to clinched top rank in fine arts in the class exams held right one week after taking admission.
He passed bachelor degree in 1989 in fine arts from JSK College securing first class.
His initial work was primarily sketch and water colour and later he used oil as a medium of expression.
Over the years, he has produced some interesting paintings like The Legend, Hanging Feet, Distressed Time and Twilight, to name few.
In 1987 Kalita displayed his artwork for the first time at the All India Fine Art Exhibition in Tezpur's Hem Barua Smriti Bhaban.
This paved the way for the artist to showcase his brushstrokes on canvas in several exhibitions including exhibition at Srimanta Sankaradev Kalakshetra in Guwahati.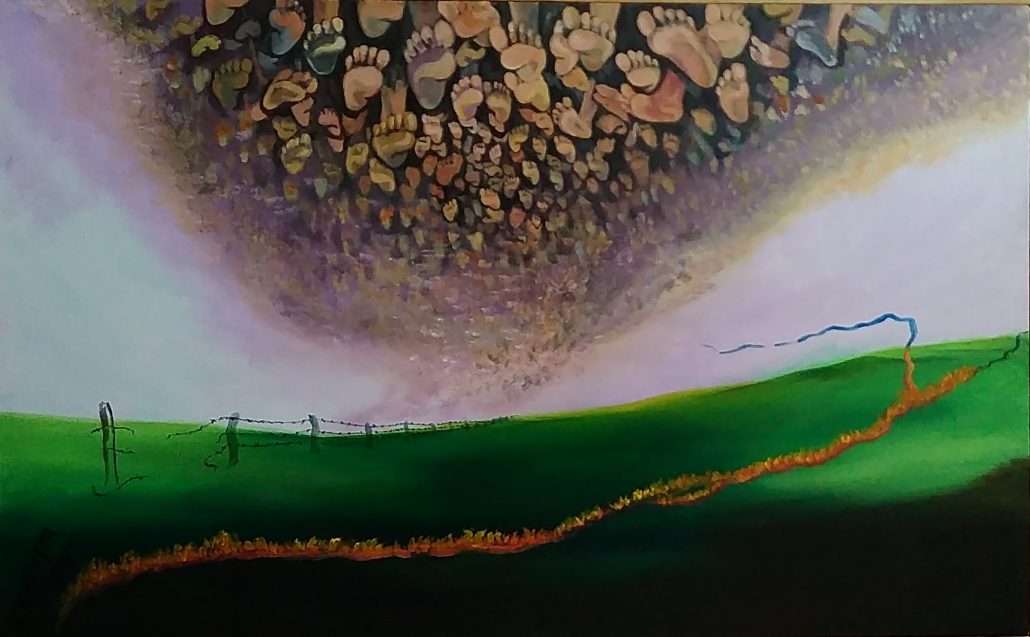 Reliving his happy memories, the artist said two of his creations was exhibited at an art exhibition in France by his friend and artist Augustin Rongpi, who is popularly known as Ranjit Rongpi in the field of art and paintings.
"In 2015, I got an opportunity to display two of my artworks during the Centenary celebration of the famous Axomiya Club of Tezpur," he says.
His painting titled Tezpur: Through the Ages was exhibited in an art exhibition put up jointly by Guwahati Artist Guild and Axomiya Club in Tezpur.
Kalita, who has an inclination towards the genre of realistic art, says his canvas works displayed during the Barechahariya Bhaona Mohatsav at Jamugurihat in Sonitpur district, was his first solo exhibition. Barechahariya Bhaona Mohatsav is a 200-year-old drama festival held every 5–6 years at Jamugurihat.
The 60-year-old artist is enamoured of the great art works and masterpieces of celebrated painter Leonardo di Vinci as well as of his deeper understanding on the subject.
But this accidental artist also has a soft spot for the artworks of the greatest Malayali artist in the history of Indian art, Raja Ravi Verma.