Police baton-charged and had to fire rubber bullets to control a situation in the Hamren town of West Karbi Anglong on Wednesday evening under Hamren Police Station. Tension and public peace was disturbed centering on the reopening of a pharmacy in the hilly town of Hamren.
A mob vandalized and burned the available medicine inside a pharmacy belonging to one Pradip Roy.
On March 16, Roy was nabbed by police while on his way back from Hojai on a bike and caught red-handed with drugs that are commonly abused.
He was sent to the jail. At that time, the Karbi Students' Association (KSA) demanded shutting down of Roy's pharmacy saying anti-socials activities cannot be allowed to operate. On Wednesday, some people protested when Roy's pharmacy was re-opened.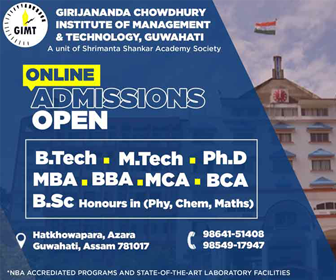 By the evening, the situation got heated up as a mob gathered outside the pharmacy. At around 7 pm, the mob attacked and vandalized the pharmacy. The medicines were brought out and heaped outside on the road by someone and set on fire.
After the pharmacy was attacked, the mob made its way towards Hamren Police Station and gheraoed it protesting against the police for allowing Roy to reopen his pharmacy. To control the situation, the police baton charged and fired rubber bullets.
The mob was dispersed and 10 members of the mob were detained in the evening at the police station but they were later allowed to go in the morning. No police personnel were injured in the incident.
The situation is now under control.