In a shocking incident a 75-year-old man Siddheswar Moran died on Thursday night after getting a transfusion of wrong blood group at the Assam Medical College and Hospital (AMCH) here.
He was allegedly injected with 'B' positive blood group instead of 'O' positive after he was operated for a fracture in his hip.
After angry protests by family members and relatives of the victim, AMCH superintendent Indra Chutia on Friday announced an inquiry into the incident.
The AMCH authorities have constituted a high-level inquiry committee to investigate the incident and submit its report within 24 hours.
The victim's son Akoni Moran has also filed an FIR at the Borbari police outpost situated inside the medical college campus against the AMCH authorities.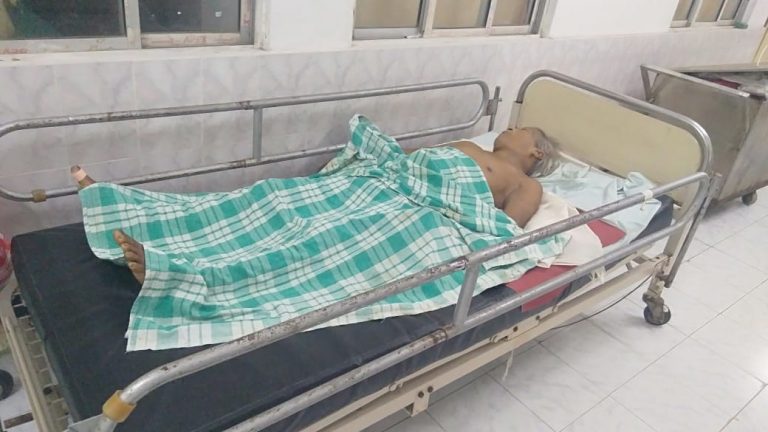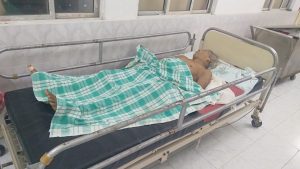 "Due to the negligence of the doctors my father died. Without verifying how can they transfuse  another blood  group to my father. It has been a gross negligence of the doctors. Patients come to AMCH from far flung areas for good treatment but they didn't get anything," Akoni Moran said. He said patients are not safe at the hospital.
According to the FIR, the victim Siddheswar Moran, a resident of Bormesai village of Kakopathar area in Tinsukia district was admitted to the orthopaedics department of the Assam Medical College and Hospital on October 3 after suffering a fracture on his hip.
On October 12, he had to undergo a surgery and doctors asked the family members to fetch one unit of blood from the AMCH blood bank. Accordingly, the family members brought a unit of O+ve blood as per the patient's blood group.
After the surgery was over at around 1pm, the patient was wheeled to the ICU and someone from the family noticed that the blood bag was marked as B+ve blood group. After it became apparent that a serious goof-up had occurred and wrong blood group was administered to the patient, the family members raised a hue and cry.
The patient was immediately put under special care but his condition began to deteriorate fast and at around 11.45pm he died.
AMCH superintendent Indra Chutia, "It is quite an unfortunate and painful incident. Based on the complaint of the family, we have constituted a high-powered inquiry committee to investigate the incident. They will submit the report in 24 hours and whoever is found guilty be it doctors or nursing staff, we will take strict action against them as per rules," the AMCH superintendent said. He said they will take strict action against the person found guilty.
In 2016, a three and a half year old boy was tested HIV positive after multiple blood transfusions during treatment for burn injuries at Guwahati Medical College and Hospital.