ULFA (I) C-in-C Paresh Baruah on Monday accused BJP of using demonetisation as a tool to grab power in three Northeastern states.
Speaking to a regional news channel Baruah said, "BJP has used demonetisation to come to power in Meghalaya, Nagaland and Tripura. They defeated Congress and CPI (M) solely riding on money power. After demonetisation, every party is facing fund crunch. Now, money is only with BJP and RSS. They used this to their advantage in the elections in these three states."
Alleging that BJP has used money to lure voters, he said, "They have done that in all the three states recently. In Tripura, Himanta Biswa Sarma and Pallab Lochan Das were seen distributing money."
Reacting to this statement, Assam BJP spokesperson Pramod Swami said, "We don't want to comment on the statement of a person who doesn't believe in democracy. If he joins the mainstream and engages in discussion with the government, there he can raise any issue he wants. But right now, he is not part of our mainstream. We would like him to return to mainstream and contribute to the society. Even our allies in Tripura, Indigenous People's Front of Tripura has a past with militancy. But they returned to mainstream and were welcomed by people."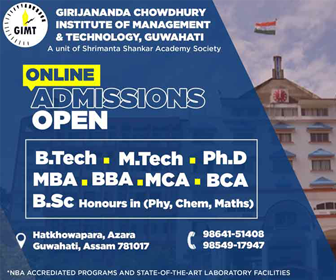 However, APCC spokesperson Durgadas Boro said Baruah's allegation is not baseless. "Being a political party, we can't support Baruah's statement but we can't refute what he said as well. From the activities of BJP, it is clear that they amassed massive fund in the last few years. They haven't yet completed a term in the centre but they built their office in Delhi with Rs 500 crore. Other parties can't even imagine this. Presently, 90 percent of the fund used in election belongs to BJP and the rest 10 percent to all the other parties" he said.