Where is Papon? Why is he not performing in any of the Bihu functions this year in Assam? Aren't his fans missing him?
For almost two months, the popular singer from Assam, who is extremely admired by the GenY across India, has gone missing from the public domain. Forget shows or performances, the singer, who is known for his extraordinary fusion of folk and modern, did not even make any public appearances.   
His last message on his official Facebook Page and Twitter handle was on February 24. The message reads as:
"Since I am in no mental state to fulfil most of my professional obligations, I have decided to step down as a judge on the show till the matter in which I have been falsely implicated is fully resolved and the investigations are over. I have full faith in the judicial system and eventually the truth will prevail. In the interim I would appreciate that my privacy is respected."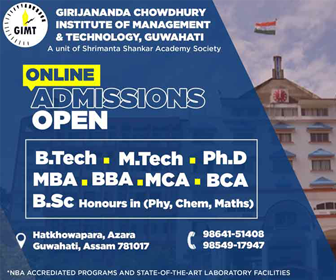 The message got 12,304 reactions, almost 700 shares and over 3k comments on the Facebook Page. The page has over 1.1 million followers. The same message on Twitter got 1.8k likes, 253 re-tweets and 514 comments.
Most of the people who commented on the Facebook and Twitter messages, expressed their feeling of reverence for the singer. 
Also read: Kiss row: Give Papon benefit of doubt, says Raveena Tandon
In the month of February, a video went viral on social media where Papon was seen kissing a minor girl. This happened on the sets of a television reality show where the minor was a contestant and Papon was her mentor.
The incident sent shock waves across India, and micro-blogging website Twitter was flooded with tweets criticising Papon. BJP leader Rajya Sabha member Subramanian Swamy also demanded "Paapi Papon" be prosecuted for rape.
Papon apologised on his Facebook page and said he was just showing affection to the 11-year-old child he was mentoring in the show. "I am very painfully conscious of the accusations that have been made against me in the last few days. Anyone who knows me would be aware that I am an extremely affectionate and expressive person. That is the way I have been brought up and that's how I have always been with people close to me or people I care about," Papon said.
A case was filed against him under the POCSO Act by a Supreme Court lawyer, Runa Bhuyan, who mentioned in the complaint that it was a 'sexual assault'. Two more cases have been registered against Papon – a suo moto case by Mumbai Police and another by Assam Police after an order by the Assam State Commission for Protection of Child Rights (ASCPCR).
Even after the apology, Papon's image has definitely taken a beating across India, and especially in Assam. This year, none of the organisers of the mega shows of Rongali Bihu reportedly approached Papon for a performance.  
Most of the organisers of Rongali Bihu function, including the Pub Guwahati Bihu Samiti, the Guwahati Bihu Sanmiloni, New Guwahati Bihu Committee and Bharalumukh Bihu committee have not approached Papon for a performance this year.  
Though some of the Bihu organisers have not linked the decision to Papon's infamous kiss controversy, most of them are of the opinion that the common people will probably not like to see him perform on stage.
However, Papon's Event Manager Partha Gogoi refused to link the singing star not performing in Bihu functions with any controversy. "The decision that he will not perform in Bihu functions in Assam was taken in last December," Gogoi told Northeast Now on Wednesday.
Gogoi claimed Papon has "prior commitments", and there is no controversy. "There were requests from a large number of organisers of Bihu functions to perform. But, he (Papon) could not accept those because of his commitments," the manager said.
Papon's die-hard fans across Assam are all missing him during the festive season of Rongali Bihu. There is a continuous campaign by his fans on the social media. They want him back. "We want Papon da to continue singing for us. Some of his rivals, who cannot sing, are trying to paint him as a villain," Rajib Dutta in Dibrugarh said.
Echoing Rajib's views, Abhijit Das, a student of engineering said, "I met Papon da several times. He is our source of inspiration. His songs ignite our mind. We want him back to stage," he said, adding that no controversies can spoil Papon's image or ruin his contributions to contemporary Indian music.